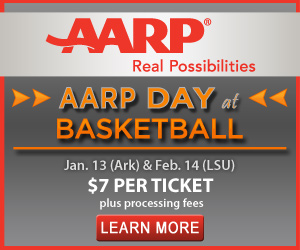 Men's UT Basketball:
January 13 - versus Arkansas
February 14 - versus LSU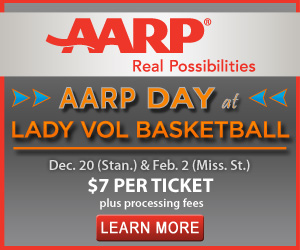 Lady Vol's Basketball:
February 2 - versus Mississippi State
To purchase discounted tickets click here *Enter promo code "VOLS14" to receive discounted tickets. *To order by phone, call 865-656-1200 and tell the operator you are an AARP member. *Tickets must be purchased at least one day prior to the event.