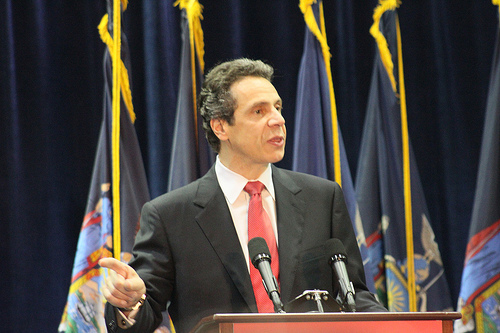 Governor Cuomo's budget holds some good news for New York's aging population, and AARP is pleased it preserves crucial programs helping New Yorkers lead healthier lives and encourages more, and much needed, oversight of the electric utility industry.

Funding for co-payment assistance through the EPIC program appears to be preserved, meaning 290,000 New York seniors will continue to receive the prescription co-payment assistance they need to afford their medications. High prescription drug prices force many of New York's elderly to choose between filling a prescription or their grocery cart and making other hurtful and unhealthy tradeoffs. AARP commends Governor Cuomo for helping to ensure that older New Yorkers can better afford their prescriptions.

Helping people to stay in their homes as they age isn't just about keeping our elders in our communities, where they want to be; it also saves the state money by keeping them out of expensive nursing homes. The State Office of the Aging budget recognizes these critical issues by preserving important home and community based services.

Providing a focus and resources for community care and caregivers is vital. Informal caregivers in New York provide care that is worth about $32 billion a year. Informal family caregivers also slow the growth of nursing home care, which is largely funded by taxpayers through Medicaid, by providing these valuable services to family members in their homes and communities. AARP will continue to ask the Governor to increase funding and resources in this area.

AARP is pleased that Governor Cuomo is committed to providing more oversight of utility companies providing service in New York. While this is a much needed move, more can and should be done to provide a stronger consumer voice in utility rate hike and regulatory proceedings. We look forward to working with lawmakers to establish an independent utility consumer advocate office and to work to ensure that post-Sandy utility recovery costs are not passed on to consumers.

AARP will work with the Governor and Legislature to move these ideas forward, and we urge their passage. Together, we can continue to make New York a great place to live, work and age.