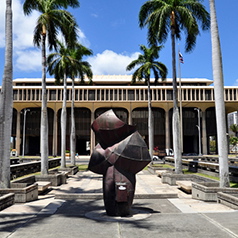 AARP Hawaii invites members to one of two legislative updates on March 5 at the AARP state office in Honolulu. Presenters at both sessions will discuss recent action on bills related to family caregiving, health care, long-term care and financial security.

The number of Hawaii residents age 65-plus is projected to increase by 60 percent between 2012 and 2032, putting a burden on existing programs and services.

"It's more important than ever to press lawmakers for legislation that can benefit an aging population," said Steven Tam, AARP Hawaii associate state director for advocacy.

Call 808-545-6005 to register for the 10 a.m. or 5 p.m. presentation.