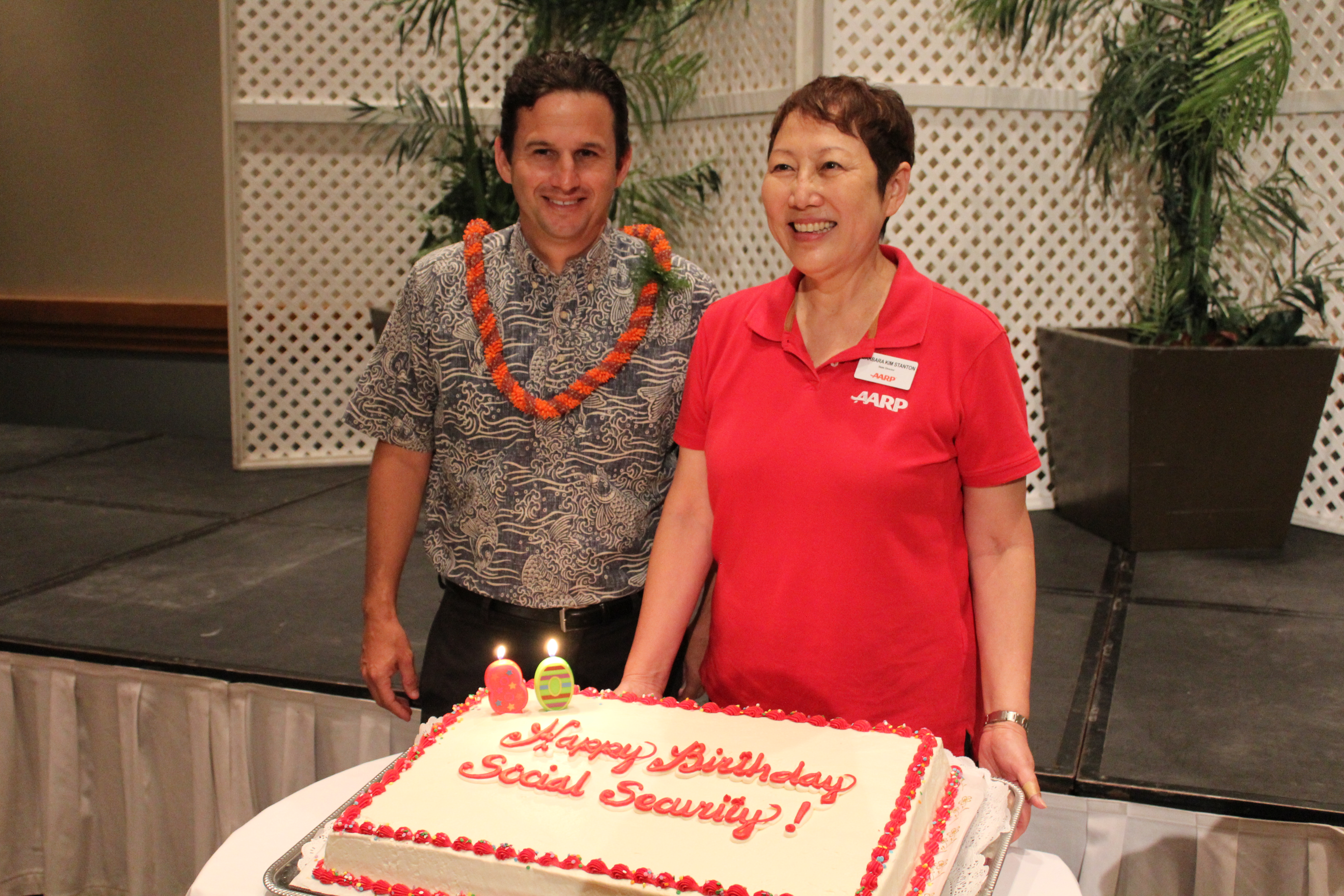 AARP Hawaii and U.S. Senator Brian Schatz joined hundreds of Hawaii seniors in celebrating the 80th anniversary of Social Security at the Ala Moana Hotel's Hibiscus Ballroom on Saturday, August 15. The event took place at the 9th annual Aging in Place Conference, sponsored by KHON2's Elderhood Project and Generations magazine, and featured singing, birthday cake, and brief remarks by Sen. Schatz.

Social Security remains a bedrock program for millions of Americans, including about 250,000 Hawaii residents of all ages. The program is especially critical for Hawaii's seniors – keeping 55,000 residents age 65-plus from falling into poverty from 2011 to 2013.

According to a new national survey of American adults, Social Security remains a core part of retirement security and popular across generations and political ideologies. Americans want to live independently, but face challenges around saving for retirement that underscore the importance of Social Security for future generations of beneficiaries.

Selected results from the new survey:

Americans rely on Social Security: 80 percent plan to rely on Social Security in a substantial way or rely on it somewhat. 33 percent say it is the source of income that they rely on or plan to rely on most during their retirement.
Americans believe in the importance of Social Security across political ideologies: 66 percent say Social Security is one of the most important government programs. This view has remained consistent in similar AARP surveys taken in 1995, 2005, and 2010.
Younger Americans also value the program. Specifically, 90 percent of adults under age 30 believe Social Security is an important government program, and 85 percent want to know it will be there when they retire.