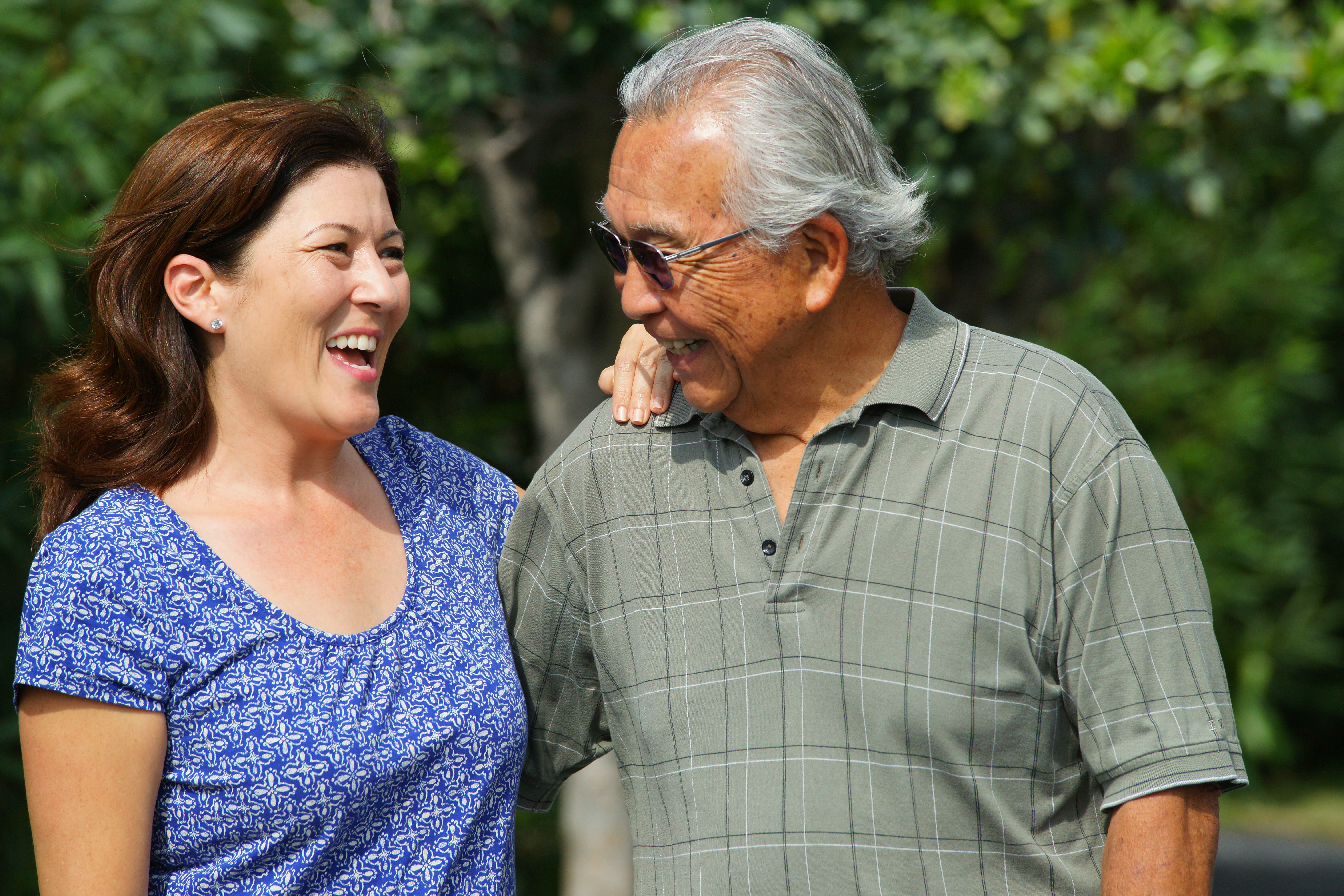 AARP Hawaii and other elder advocacy groups will pay tribute to family caregivers and the support they provide friends and loved ones at an event recognizing Hawaii's 'unsung heroes' on Thursday, April 17 (9 – 11:30 a.m.) at the Japanese Cultural Center. The 'We Care Celebration' is free and open to the public and includes continental breakfast, door prizes, entertainment by Frank DeLima, and an update of recent legislative advocacy in support of family caregivers.

The purpose of the event is to recognize and celebrate the everyday, extraordinary contributions of an estimated 247,000 family caregivers throughout the state. As Hawaii ages and the number of older residents needing help with activities of daily living grows, responsibility for providing care in the home falls on family members who are often unprepared for the demands that come with it. On any given day in Hawaii, tens of thousands of sons, daughters, husbands and wives assist loved ones with tasks such as personal grooming, dressing, shopping and managing finances.

"This public event is our way of highlighting the contributions of Hawaii's family caregivers, and acknowledging the important role they play in helping our seniors live at home," said AARP Hawaii State Director Barbara Kim Stanton. "As our population ages, it's essential that we support our family caregivers and recognize the limits of what we can expect them to do on their own."

In addition to the type of home care traditionally provided by family caregivers, new research finds that family members are increasingly called upon to complex perform medical and nursing tasks – such as wound care and medication management – in support of their loved ones. AARP and a coalition of aging groups support legislation requiring health professionals to provide caregivers with instruction on how perform such tasks when patients are discharged from the hospital.

You can also register for the 'We Care' event by calling toll-free 1-877-926-8300.

AARP is a nonprofit, nonpartisan organization with nearly 150,000 members in Hawaii. AARP helps people turn goals and dreams into real possibilities, strengthens communities and fights for the issues that matter most to families such as healthcare, employment and income security, retirement planning, affordable utilities and protection from financial abuse.