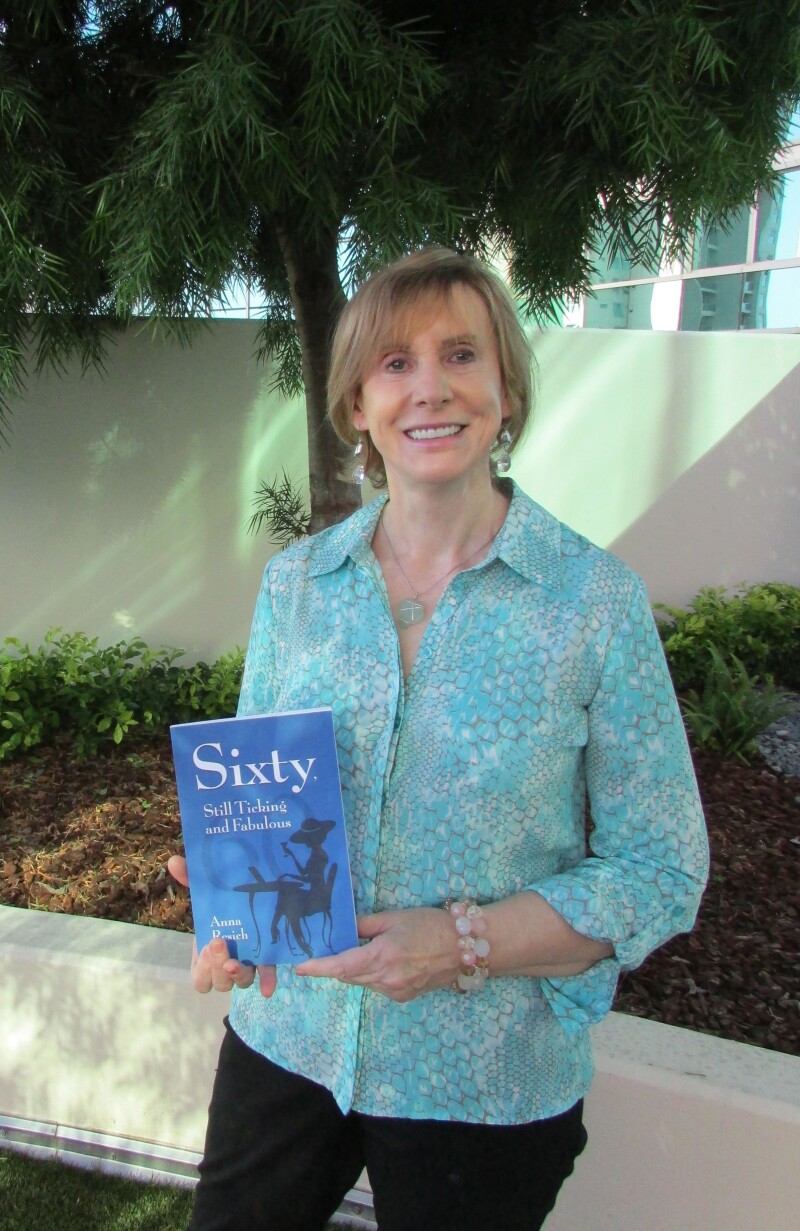 By Helen Altonn
Boomers feeling depressed about aging and life changes should talk to Anna Resich, who is so excited about her life after 60, she says, "I feel like I'm a teenager going on a first date."
She will be 63 on June 24 but never thinks of her age. She said she feels the same as younger friends: "Enthusiastic about life. Looking forward to things. Every trip, I get excited. Even my social life as a single person is very active…"
It hasn't all been roses for Resich, who "was the epitome of health" until age 55. She suffered three bouts of breast and tongue cancer in the last seven years. "Now I am totally healthy," she said, adding, "I joke that I paid my dues…. Touch wood, everything's good now. I've always been an eternal optimist. I think that helps, certainly with my cancers. To me it was like, 'Well, it's okay; let's get rid of it type of thing.' I never thought of it as being 'Oh, poor me.'"
Her husband's job with American Express brought the family to Hawaii in 1992. He was transferred back to New York after two years but they had "fallen in love with
Hawaii" and returned in 1995 when her husband was asked to run Hilo Hattie.
The couple separated about 3 ½ years ago after more than 30 years of marriage and raising three children. They had an amicable divorce just over a year ago. "He is still my best friend," she said. "We do family dinners with the children (two live in Hawaii) and in January we all went to Seattle to celebrate our grandson's birthday."
When they separated and sold their house, she moved to a condo and two years ago at age 60 found herself living alone with the family's silky terrier and free to pursue her love of writing. She had written some children's stories and a book that was never published.
So she began blogging, posting an essay every week for 60 weeks, covering topics ranging from her experiences during four years of high school in Poland under communist rule and many years living in England to her health issues, divorce and relationships.
Friends encouraged her to compile her popular blogs in a book and "Sixty, Still Ticking and Fabulous" was the self-published result.
"I do rumble a little bit about the whole aging process but it certainly hasn't changed my attitude," she said, noting she's had to adjust to things she can't do as much, such as skiing. "But I don't think that will stop me from going to a ski resort and enjoying the ambience."
She walks and works out with a trainer to remain fit for her health and love of traveling. She often visits family in London and in Poland and in 2008 went on a tour to Namibia and South Africa. She's soon going to Morocco and Spain.
She already has "little snippets" of her next book about what she calls "dysfunctional travel." She's happy and proud to say she's an author at her age. I'm hoping to be able to continue what I'm doing and enjoy life," she said. "I think it's wonderful boomers are able to do that. We don't have to sit in a rocking chair on a porch and watch life go by."
Facing a life change or looking to reinvent yourself? Come to a free AARP "Life Reimagined" mini conference at the Japanese Cultural Center on Saturday, June 21 (8 a.m. – noon). The theme is "Reboot Your Life: Savvy Strategies for Your Second Act." Author, entrepreneur and philanthropist Christopher Gardner will give the keynote speech: "Pursue Happiness Now."