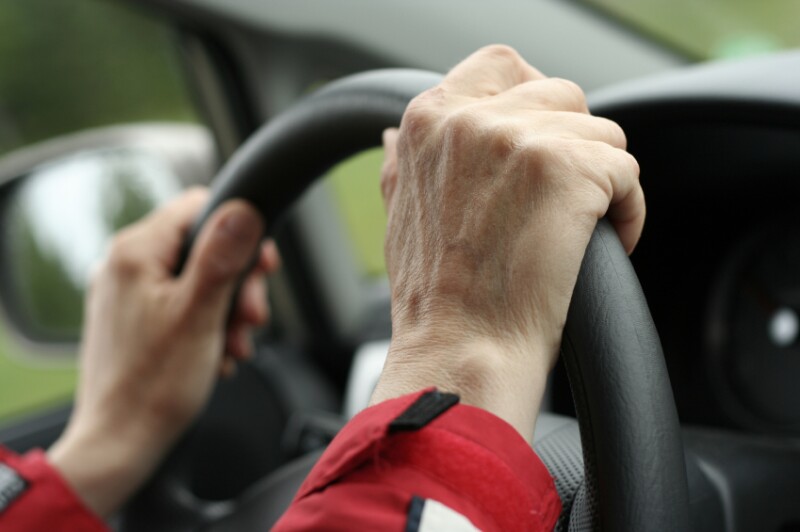 The AARP Driver Safety Program helps Nevada drivers brush up on skills and master the latest road rules! Taking the Driver Safety class may also help you save money on your car insurance (check with your insurance agent for eligibility). Driver Safety classes are held throughout the state, from Laughlin to Elko and Henderson to Fernley - but your local knowledge can help the program expand even further into Nevada communities!
Driver Safety is looking for additional sites to host program classes around the state. These could be community centers, local businesses or civic organizations interested in becoming a partner to promote safe driving and continuing education for the 50+ community. The basic requirements are meeting room or classroom-type space and basic audio-visual equipment such as DVD or VHS player and monitor that could be utilized for the course.
If you know of a local group that might be interested in hosting groups of savvy 50+ Nevadans at an AARP Driver Safety class - please contact Nevada program coordinator Ralph Schlesinger at rschles28@gmail.com
The AARP Driver Safety course is the nation's first and largest refresher course for drivers age 50 and older. It has given millions of drivers the skills and tools they need to drive today's roads safely, so they can stay independent for many years to come. In fact, 97% of those who take it change at least one driving behavior. And the best part? There are no tests! - Just useful information to stay safe on the road.
The course is designed to help you:

Update driving skills and your knowledge of the rules - and hazards - of the road.
Learn about normal age-related physical changes and how to adjust your driving to compensate.
Reduce your chances for traffic violations, accidents and chances for injuries.
Get an insurance discount. Auto insurance companies in most states provide a multi-year discount to AARP graduates! (Some states may have restrictions on accepting online driver improvement course for insurance discounts; please consult your insurance agent for specifics in your state.)
The AARP Driver Safety course is packed with useful information that you can use immediately.
Click here to find a class in your neighborhood today!
Click here to check out weekly "Road Tips" from AARP Driver Safety Nevada on Pinterest
(photo: istockphoto/swanvillage)