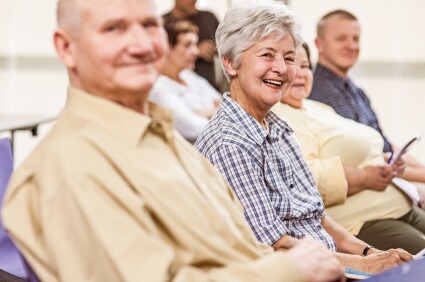 AARP Nevada is an important voice in our communities, helping residents throughout the Silver State access information on Medicare and Social Security benefits, resources for family caregivers, ways to steer clear of scams and much more. But your help is needed to spread the word!
Do you enjoy speaking with community groups, networking and sharing information? AARP Nevada is looking for volunteers to help increase our outreach efforts by making presentations, and by identifying new groups and clubs that could benefit from learning about AARP programs and initiatives.
AARP Nevada will provide background on the issues, training and materials. You'll bring your enthusiasm and public speaking skills - whether you're a teacher, a toastmaster or somewhere in-between!
With issues like health care reform, proposed benefit changes and upcoming elections in the news, this a critical time for Nevadans to get the facts. You can be a part of keeping your community aware and involved by joining this volunteer team.
Interested in volunteering? Send an email to aarpnv@aarp.org today!
photo: (c) istockphoto.com/vm