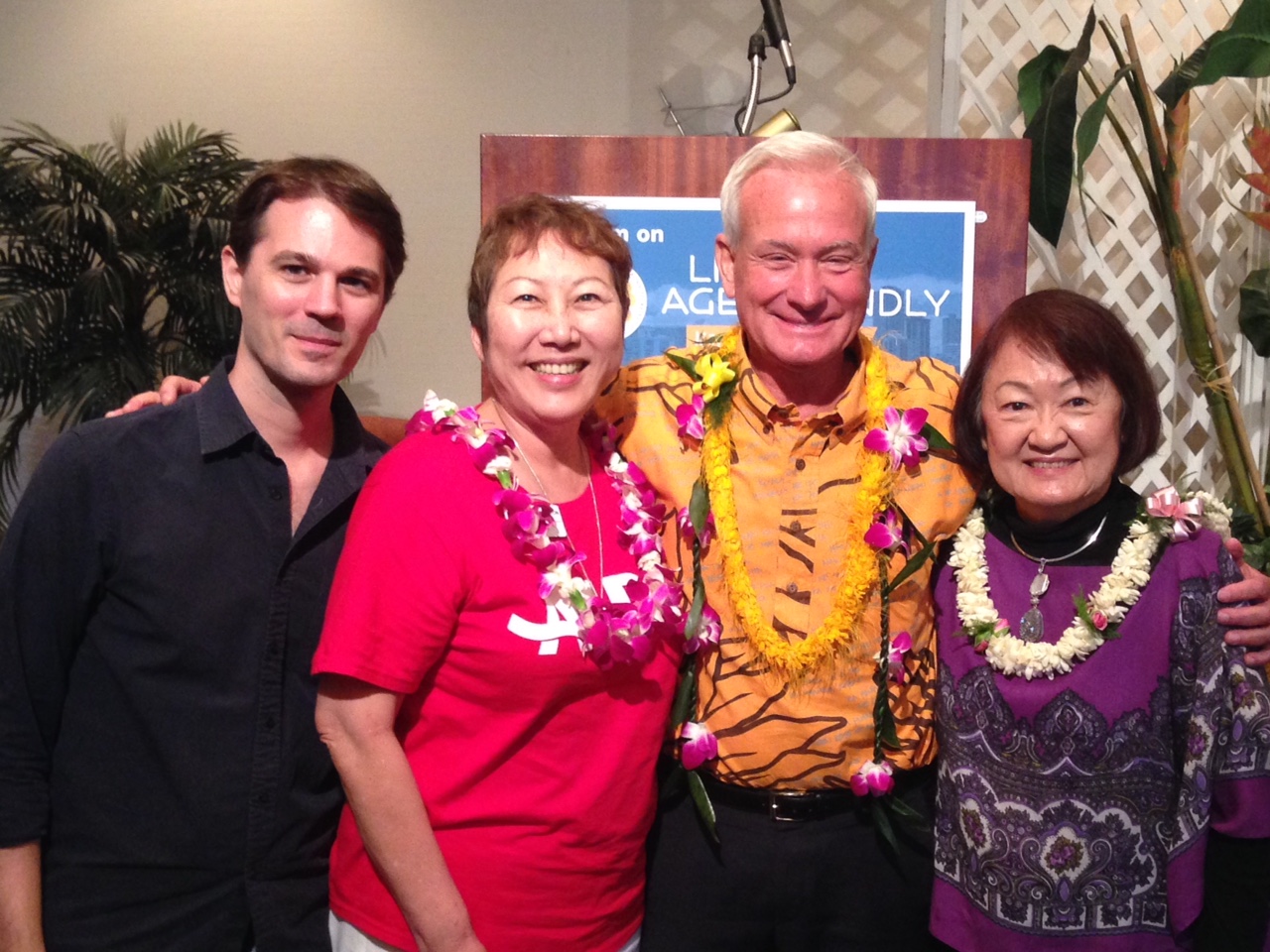 On February 7, about 500 Honolulu residents attended Living Age-Friendly: Kupuna to Keiki, an event aimed at shaping the future of the city. It was the public's opportunity to play an active role in the City and County of Honolulu's plans to improve the quality of life for Oahu residents.

The Age-Friendly Honolulu initiative is a partnership between the City & County of Honolulu, AARP Hawaii and the World Health Organization's (WHO) Global Network of Age-Friendly Cities and Communities. Initiated by Mayor Kirk Caldwell, it's part of a sweeping effort to prepare Honolulu for the significant trends of rapid population aging and urbanization.

The driving force behind this initiative is the need to adapt to the changing needs of city residents. Honolulu is already home to one of the nation's highest concentrations of residents age 65-plus, and the highest percentage of residents age 85-plus. This trend will continue over the next several decades with profound implications for how we live, work and play.

"AARP is delighted to work with the City and County of Honolulu to develop an action plan that responds to the needs of older adults," said AARP Hawaii State Director Barbara Kim Stanton. "An age-friendly city is one that is safe and secure, has affordable and appropriate housing and transportation options, and offers supportive community features and services."

The draft Age-Friendly Honolulu plan, developed by the University of Hawaii Center on Aging, covers topics that include outdoor spaces and buildings, transportation, housing, communication and social involvement, civic participation and employment, and community support and health services. The aim is to integrate the many elements that contribute to making Honolulu a great place to live at any age.

Following its adoption, the age-friendly initiative will position Honolulu to improve public health, engage residents, create a sense of place, and apply technological solutions to the challenges facing the city's aging population.