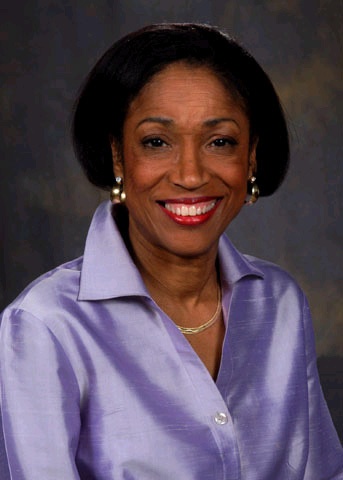 AARP Hawaii honors the memory of Social Security champion and former AARP President Marie Smith (2004-2006), who died peacefully in her sleep on Sunday, April 19. The long-time Maui resident had been living in Las Vegas near family members in recent years.

She is remembered for providing crucial leadership on one of AARP's most significant advocacy efforts: our opposition to carving private accounts out of Social Security in 2005.

During her 25-year tenure at the Social Security Administration, Marie held several senior managerial positions, including Director of Manpower Management and Organization Planning, Office Manager and Management Analyst. She started her career there as a Claims Representative.

This experience made Marie the perfect national volunteer spokesperson for AARP on Social Security – the bedrock of most Americans' financial security.

During the summer of 2004 – a presidential election year – AARP educated voters about Social Security and how modest changes could help strengthen it for the future. That November, just two days after being re-elected, President George W. Bush said at a White House news conference that he was going to give workers the right to place some of their Social Security taxes in personal, private investment accounts.

Marie and then AARP CEO Bill Novelli wrote an open letter to members in the December 2004 issue of the AARP Bulletin and launched a full-scale advocacy effort to defeat "private accounts" in Social Security.

Marie was one of AARP's most effective spokespersons in the cross-country campaign to oppose private accounts and foster positive discussions about strengthening Social Security. She wrote columns, conducted high-profile interviews and spoke out nationwide. She later marveled that every time she stood up she felt she was in front of friends.

She had never forgotten the memories of 1961, the year she started at the Social Security Administration, working as a field representative in a Chicago office. One day, a woman came into the office with three small children. Her husband had recently died, and she was distressed. When Marie explained to her about survivors' benefits and how much the woman could receive for herself and her children, the woman's look of despair turned to hope.

That moment fueled Marie's determination to do whatever she could to defend Social Security for current and future generations.

By the summer, the push for private accounts in Social Security had ended quietly, and AARP continued to promote principles for effective reform of the program.

Marie was named one of the "100 Most Influential Black Americans" in the May 2004 issue of Ebony magazine. She was also listed in Who's Who of American Women in 2004. In November 2011, President Obama appointed her to serve on the Social Security Advisory Board.