To access this post in Spanish, go to: https://states.aarp.org/md-espanol-como-evitar-las-distracciones-al-conducir-sc-md-wp-about/

Julie E. Lee – Even though it may feel like second nature Marylanders, driving is a demanding task that requires your full attention, no matter how experienced you may consider yourself. What you may think is a minor distraction could result in a dangerous collision. Any moment your eyes are off the road or your hands are off the wheel, you put yourself in a dangerous driving situation. Did you know sending a text message takes a driver's eyes off the road for an average of 5 seconds, similar to driving the length of a football field at 55 mph with your eyes closed? That's 100 yards of distraction that no one can afford to chance. Since safe driving advocates across the nation recognize April as Distracted Driving Awareness Month, now is a perfect time to share some tips for remaining alert behind the wheel. Read on for strategies to help you beat distracted driving from AARP Driver Safety: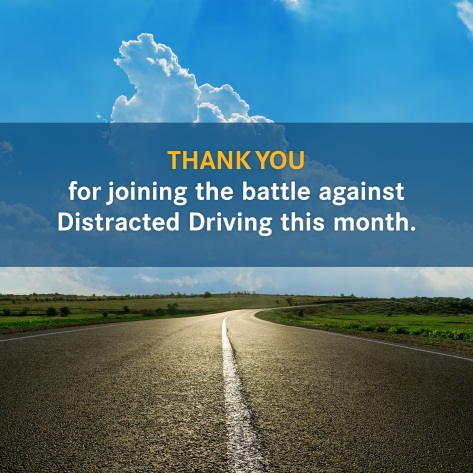 Unplug: Keep your cell phone in an accessible place but not in one where you can see it light up for every notification you receive. It's also wise to put your cell phone on "silent." Just because your hands aren't on your phone doesn't mean the distraction has been eliminated. If it's really important, just pull over to a safe location – preferably a parking lot – and check your phone, send your message, and safely return to your drive.


Refuel: Drowsy driving is distracted driving, so resolve never to drive when you're too tired and focus on your health. Make sure your sleep routine isn't affecting your morning commute. Aim to get the recommended amount of at least 7.5 to 8 hours of sleep every night. Don't forget to energize with breakfast before you get in your car, so you're not scrambling to unwrap your granola bar at a red light. Moreover, adopt a habit of drinking water regularly throughout the day. If you can, try to switch out your morning coffee for a tall glass of water. Staying hydrated helps you think with clarity, which is critical when driving!


Focus: Even though roadways are changing shapes and cars are becoming more high-tech, the driver remains the most important part of the driving experience. "Mind wandering" has been found as the main cause for nearly 50% of crashes where the driver was at fault. Only drive when you're mentally and physically fit to do so. When you're behind the wheel, pay attention to what's happening all around your vehicle. Frequently scanning your mirrors and watching your speed will provide you with more control over your vehicle.


Secure your cargo: Rustling and falling bags can distract you from the task at hand. How often have you taken your attention off the road because you heard your grocery bags falling in the back seat? While you can't prevent every distracting noise, you can prevent loose items from startling you in the event of sudden braking by securing your cargo. Moreover, never place smaller items on your lap or on the floor near the driver-side foot pedals – this includes phones, shoes, and small bags or purses.
These tips are designed to help you minimize the distractions that can make driving needlessly more dangerous. The best strategy still is to remain alert and clear-headed whenever you get behind the wheel.

For more tips on how to stay safe on the road, consider taking a driver improvement course, such as the AARP Smart Driver™ course, available online or in a classroom setting near you, in both English and Spanish.

In support of Distracted Driving Awareness Month, we're offering our online course at 30 percent off. To take the online course, participants should visit www.aarpdriversafety.org and enter the promotion code DDAM30 when prompted during registration and checkout. Upon registration, participants have 60 days to complete the online course (30 days in New York). This offer is valid for the online course only.

In some states, you may even be eligible for a multi-year insurance discount upon completion of the course (please consult your insurance provider for details). AARP membership is not required to take the course. For more information, please visit www.aarp.org/drive or call 1-877-846-3299.



# # #
Julie E. Lee is Vice President and National Director of AARP Driver Safety in the Education and Outreach group at AARP. She directs the largest driver improvement course in America designed for drivers age 50 and older. She can be reached at jelee@aarp.org.