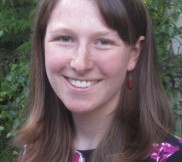 It is a Monday afternoon, and my telephone rings. It is a woman, Mary, who wants to know more about SNAP (Supplemental Nutrition Assistance Program). She takes care of her sister, Rose, who has dementia and is having trouble making ends meet. She has heard about AARP's SNAP application service and wants to know if she is eligible. I ask her a couple of short questions, and am able to tell her that based on the information she has given me, she is likely eligible. I hear a sigh of relief, and after a thank you, she confirms that she will come to the appointment.
A half an hour later, I receive another call; it is Robert, a veteran who lives in the Far Rockaways and who was hit hard by Hurricane Sandy. He is embarrassed, but admits, that he is often unable to eat three meals a day, and wants to know more about SNAP. I tell him SNAP is discreet, delivered on a debit style card, and encourage him to apply. It is not welfare, but a nutrition program meant to help supplement the monthly grocery bills when it competes with other important expenses like medicine or a mortgage. He agrees to see a specialist.
If you are having trouble making ends meet, you are not alone. Every day, nearly 9 million older adults, 50+ are at risk of hunger, and are forced to make impossible choices between food and other necessities. We are here to let you know that help is available. The Supplemental Nutrition Assistance Program [SNAP], formally known as Food Stamps, helps keep healthy food on the table during challenging times.
Unfortunately, about half of people age 60 and older who are eligible for SNAP are not enrolled in the program. AARP New York is putting a spotlight on older adult hunger in New York and working to connect more New Yorkers with SNAP assistance.
AARP New York in partnership with AARP Foundation, Council of Senior Seniors and Services, NYC Department for the Aging, Island Harvest Food Bank, and Health and Welfare Council of Long Island, offer step-by-step assistance with the SNAP application process. We recognize that just like taxes, it is nice to get help from an expert sometimes. We offer SNAP application assistance in all five boroughs and Long Island.
To make an appointment and screen for eligibility please call:
New York City: 1-855-850-2525
Long Island: (516) 505-4430
Elsewhere: Visit www.FoodHelpNY.org and search by county to find a Nutrition Outreach and Education Coordinator near you.
*all names are changed to protect confidentiality