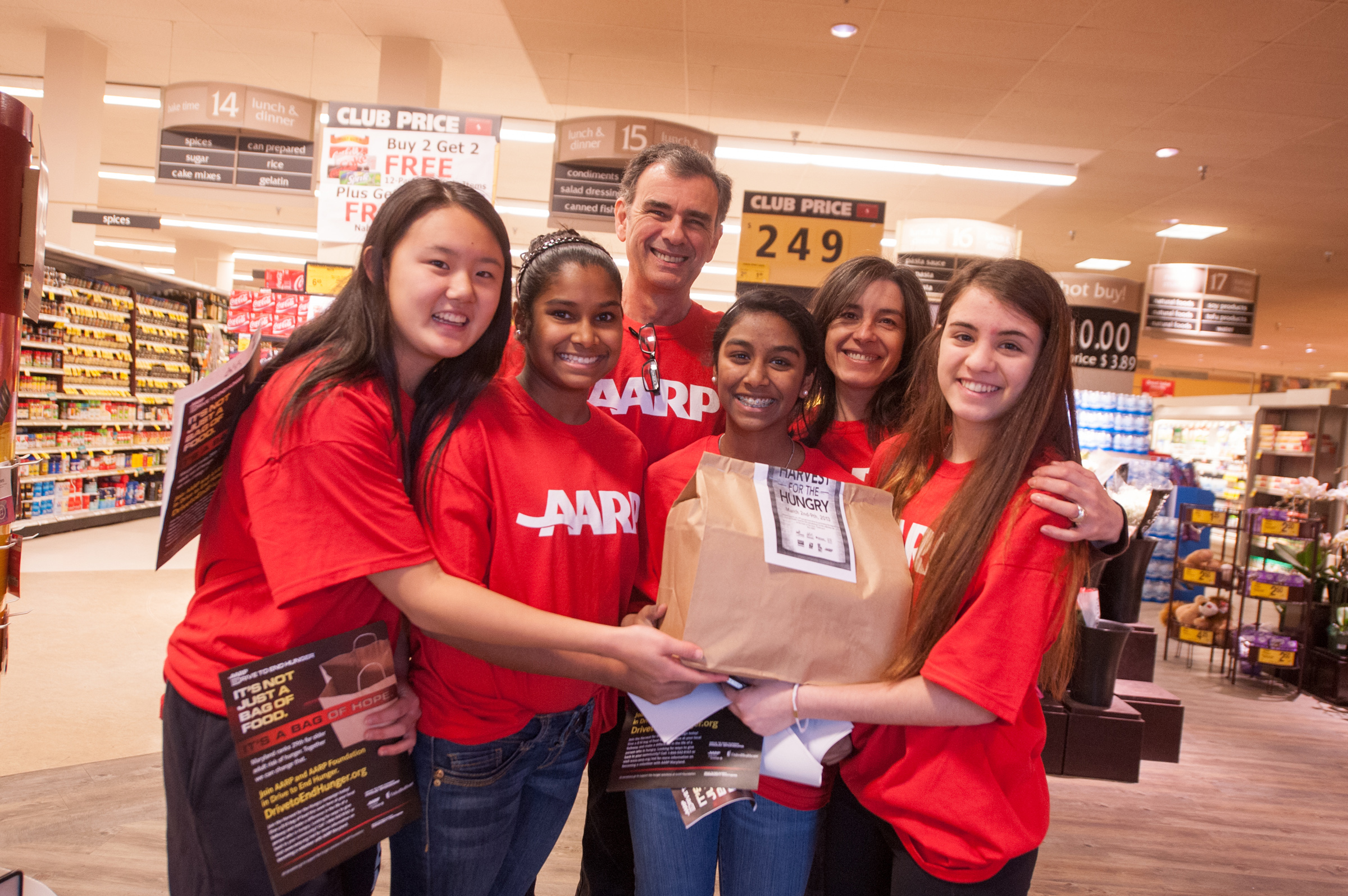 (Post updated on 2/10/14)

To volunteer for the 2014 Drive to End Hunger food drive in Maryland, please visit our official 2014 sign-up page.

Hunger takes no holiday. Get involved and help us make a difference for hungry seniors! Volunteers are needed to staff tables at Safeway stores around Maryland in March 1-9, 2014 to help encourage food donations. Pre-filled bags will be available for shoppers to purchase for a small fee and it's an easy way to donate. Training for volunteers will begin in late January/early February, but we hope you will sign up now. If you are interested in participating in Maryland in 2014, please fill out the short form below and click "submit." Someone from AARP Maryland's team will then get in touch with you about details on the training and how you can make a real difference for hungry seniors across the state.

What is the Drive to End Hunger Food Drive? The late Larry Adam, founder of Harvest for the Hungry (HfH) food campaign in Maryland, was often quoted as saying "Christmas is every day," and "hunger takes no holiday." Larry, who worked on HfH for over 27 years and helped raise more than 30 million pounds of food and $1 million in cash for needy families in the region, received AARP Maryland's 2013 Andrus Award for Community Service in September. While Larry passed away shortly after receiving his award, he wanted his work to continue through the efforts of others in the community.

How can you help? From March 1-9, 2014, Drive to End Hunger volunteers from both AARP and Girl Scouts of America will staff tables at select Safeway stores in their own communities around the state and encourage shoppers to purchase pre-stuffed bags of nutritious food for $10 (a $12 value). These bags of food will go to the local food banks and will be directly distributed to the recipient. Seniors account for a large portion of food bank recipients and we are doing our part to help bring relief to those in need and give volunteers the opportunity to "give where they live."

Shifts at many Safeway stores in the following counties will be available to volunteer at in 2-hour increments:
Anne Arundel, Baltimore County, Calvert , Carroll , Charles , Frederick , Harford , Howard , Montgomery , Prince George's , Queen Anne , and Talbot County.

Volunteers, who will be given red AARP t-shirts to wear, will greet shoppers at the entryway to explain the campaign and encourage donations. Sign up to be a volunteer now!

Want to learn more? Read our 2013 HfH blog recap, and then listen to Larry describe HfH in his own words in the video below:



To volunteer, please visit our official 2014 sign-up page.