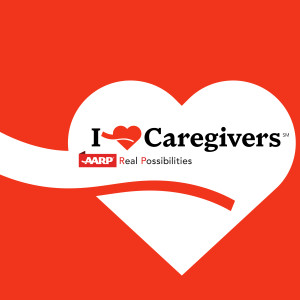 Across Wisconsin, more than 766,000 unsung heroes care for parents, spouses, aunts, uncles, friends, and other loved ones – helping them stay at home, with dignity, as they age. This silent army helps with bathing and dressing, transportation, meal preparation, and even complicated medical tasks like wound care and medication management. They are family caregivers.

AARP recently launched a new initiative called I Heart Caregivers to recognize and honor family caregivers who give their hearts each and every day; to share their stories; and, to raise their voices.

Click here to view stories from Wisconsin – or share your own.

Here's part of what Gregg, a fulltime caregiver for his wife, Viv, who has Alzheimer's had to say:

"Now that nine months have passed, I've gained much from caring for her… I bath her, dress her, fix her hair and help with make-up when we venture out. I cook, clean, care for the pets and engage her daily with little things. I find it very rewarding, especially when her doctor praises me for caring for her as I do."

As you share your stories through I Heart Caregivers, you can also help fight for commonsense solutions to better support family caregivers and your loved ones. Solutions like:

Let's shine a light on family caregivers in Wisconsin and all they do. Every family caregiver has a story. What's yours?

Click here to share your story.