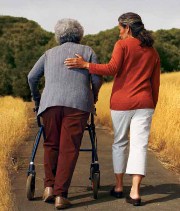 AARP Iowa is backing legislation that would improve communication between hospital staff and family caregivers when a patient returns home from a hospital stay. At least 18 states have enacted similar laws.

Iowa's version of the CARE Act was introduced in the state Senate in 2015 but never reached a floor vote. In the legislative session that begins Jan. 11, supporters will introduce it again.

"Passing the CARE Act is one of our top priorities," said Martha Willits, AARP state president. "This measure could help unpaid family caregivers in Iowa, so we will be fighting hard to earn bipartisan support in both houses of the Legislature."

To help with advocacy on this issue, email Connie Eastman at ceastman@aarp.org or call her at 866-554-5378 toll-free.