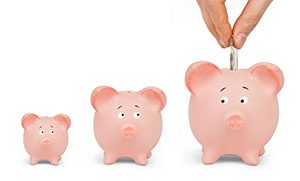 AARP Illinois is pressing for legislation that would provide an automatic Roth IRA for more than 2 million people who currently lack access to a retirement savings plan at work.

Under the Secure Choice Savings Program, any Illinois company that has been in business at least two years, has more than 25 employees and does not offer a retirement plan would be required to participate. Workers would be automatically enrolled in the IRA when hired unless they choose to opt out.

"Illinois risks facing a financial crisis because too many private-sector workers don't have access to a retirement savings vehicle through their employers," said Laurinda Dodgen, AARP associate state director for advocacy. "This program could create more private savings, less reliance on government safety-net programs and a more secure future for our state."

The measure passed in the Senate this spring but stalled in the House. AARP Illinois encourages members to call its advocacy hotline at 800-719-3020 to urge legislators to vote yes on the bill (SB 2758).