For the second consecutive year, a volunteer from Illinois has received the highest recognition from AARP Driver Safety, which runs the nation's largest safe-driving course. George Goodwin, who hails from Downers Grove, a suburb just west of Chicago, received the prestigious Michael Seaton National Volunteer of the Year Award, named after the founder of the AARP Driver Safety program in 1979. Goodwin was selected from AARP Driver Safety's volunteer force of over 4,200 dedicated individuals throughout all 50 states, the District of Columbia and U. S. Territories for this award.

"George Goodwin has been exemplary, earning the respect and support of not only his peers in Illinois but volunteer leaders nationwide," said Kyle K. Rakow, vice president and national director of AARP Driver Safety. "Our hardworking volunteers serve as our foundation, and we're grateful to have volunteers like George be a part of them."

As a Volunteer Leader, Goodwin primarily serves as Deputy State Coordinator, alongside State Coordinator Bill Gardner, who was last year's Volunteer of the Year recipient. Additionally, he dedicates his time as a Marketing Specialist and an Instructor for the AARP Smart Driver course, focusing on the Chicagoland market, one of the largest in the country for AARP Driver Safety. He also handles the Illinois Smart Driver Hotline, answering calls daily from drivers looking for an AARP Smart Driver course.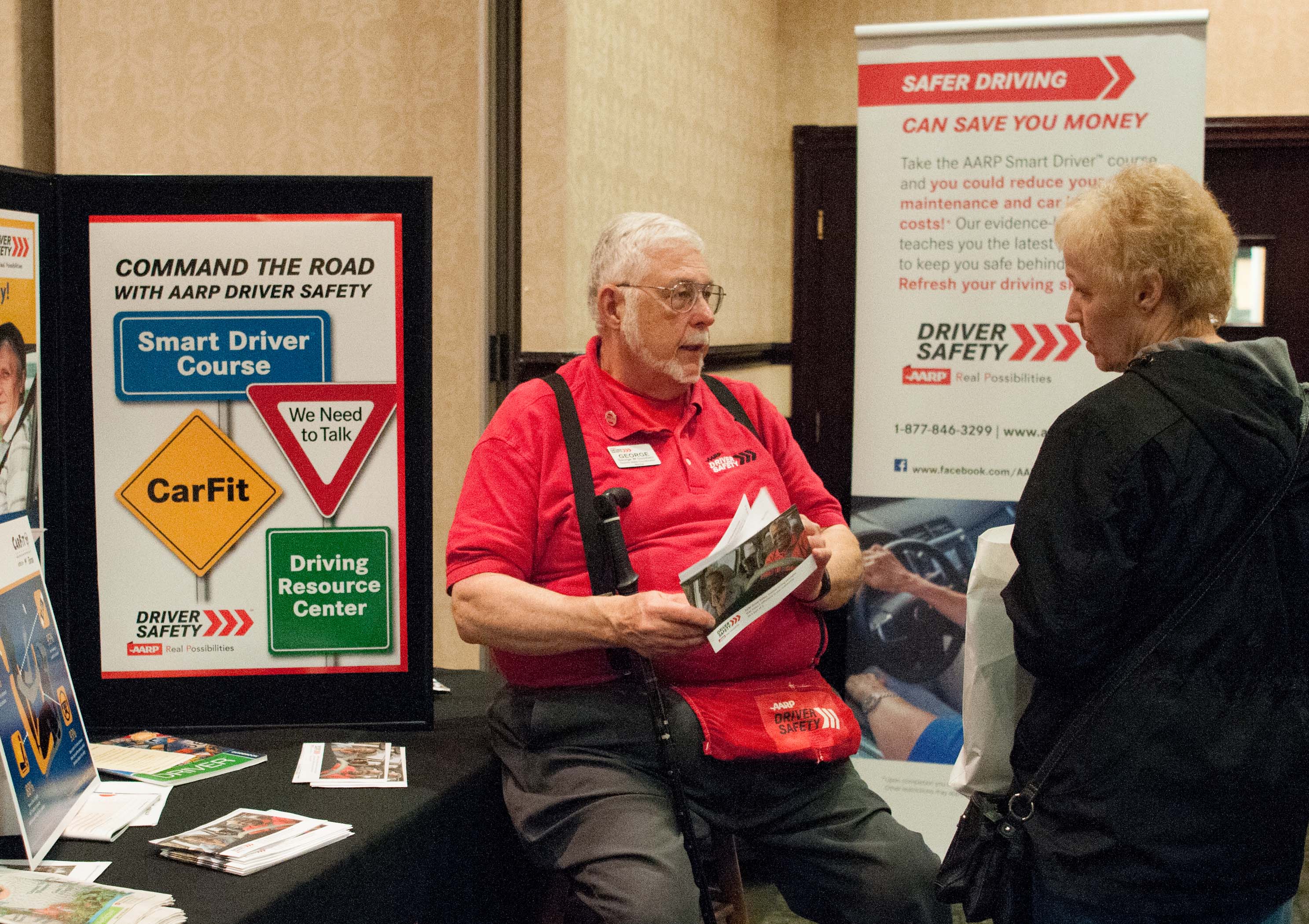 In addition to his Driver Safety activities, Goodwin volunteers with the Chicago Society of Coatings Technology as a speaker and symposium moderator for new trends in coatings courses. He is actively involved with the Naperville/Lisle TRIAD where he reaches out to help senior drivers at their semi-annual Car Care Clinics and Car-Fit Events. He also is involved with the Township of Downers Grove SALT Council, which awarded him "Volunteer of the Year" last year for his work in their Car Care Clinics and as an instructor for the Smart Driver course.

Driver Safety first launched in 1979 as the "55 Alive" program to help to keep older drivers independent, safe and confident while on the road. Today, AARP Driver Safety continues to meet the needs of older drivers through leading educational programs that include the AARP Smart Driver course, CarFit, We Need to Talk, and the Driving Resource Center. The flagship AARP Smart Driver course is the nation's largest classroom and online driver safety course and is designed especially for drivers age 50 and older. Over 15 million participants have gone through AARP Driver Safety classroom and online courses. For more information on AARP Driver Safety and the Smart Driver course, please visit here or call, toll-free, 1-877-846-3299.