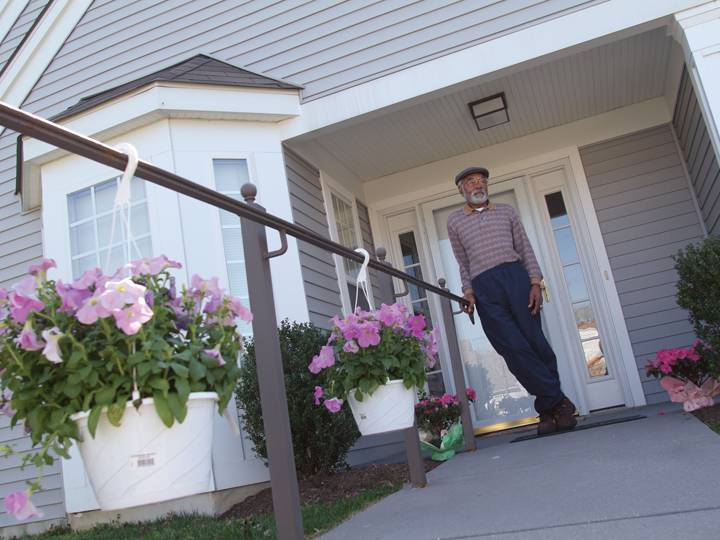 As America's population continues to age, tasks such as reaching for a can of soup on the top shelf or getting in the front door with groceries has become more of a challenge for some people.

These and many other challenges can become roadblocks to people who want to live independently. The vast majority of older adults want to age in place, so they can continue to live in their own homes or communities. However, the degree to which older Americans can remain in their own homes will be determined, in part, by how homes are designed.

"Universal design" can help people do just that. So what is universal design? It's a concept that seeks to address the problems of contemporary housing design. Many homes have been traditionally constructed in a "one-size-fits-all" mold, where the needs of people with disabilities and older people are overlooked.

However, in light of the fact that the 65+ population is expected to increase from 40 million to 70 million over the next two decades, improvements need to be made now that would increase accessibility and make homes safer and more comfortable for people in all stages of life.

This is why AARP New York is advocating for legislation that would provide standards for incorporating universal design features in the design and construction of certain single-family and multifamily residential housing.

AARP is calling for the legislation to include the following features: at least one step-free dwelling unit entrance, accessible interior doors and doorways, a full bathroom on the entrance level, and reinforcement in the bathroom walls to allow for later installation of grab bars around the toilet, bathtub, or shower stall and shower seat.

AARP believes that adopting universal design framework is the key to giving all people the ability to perform basic daily tasks with relative ease and safety.