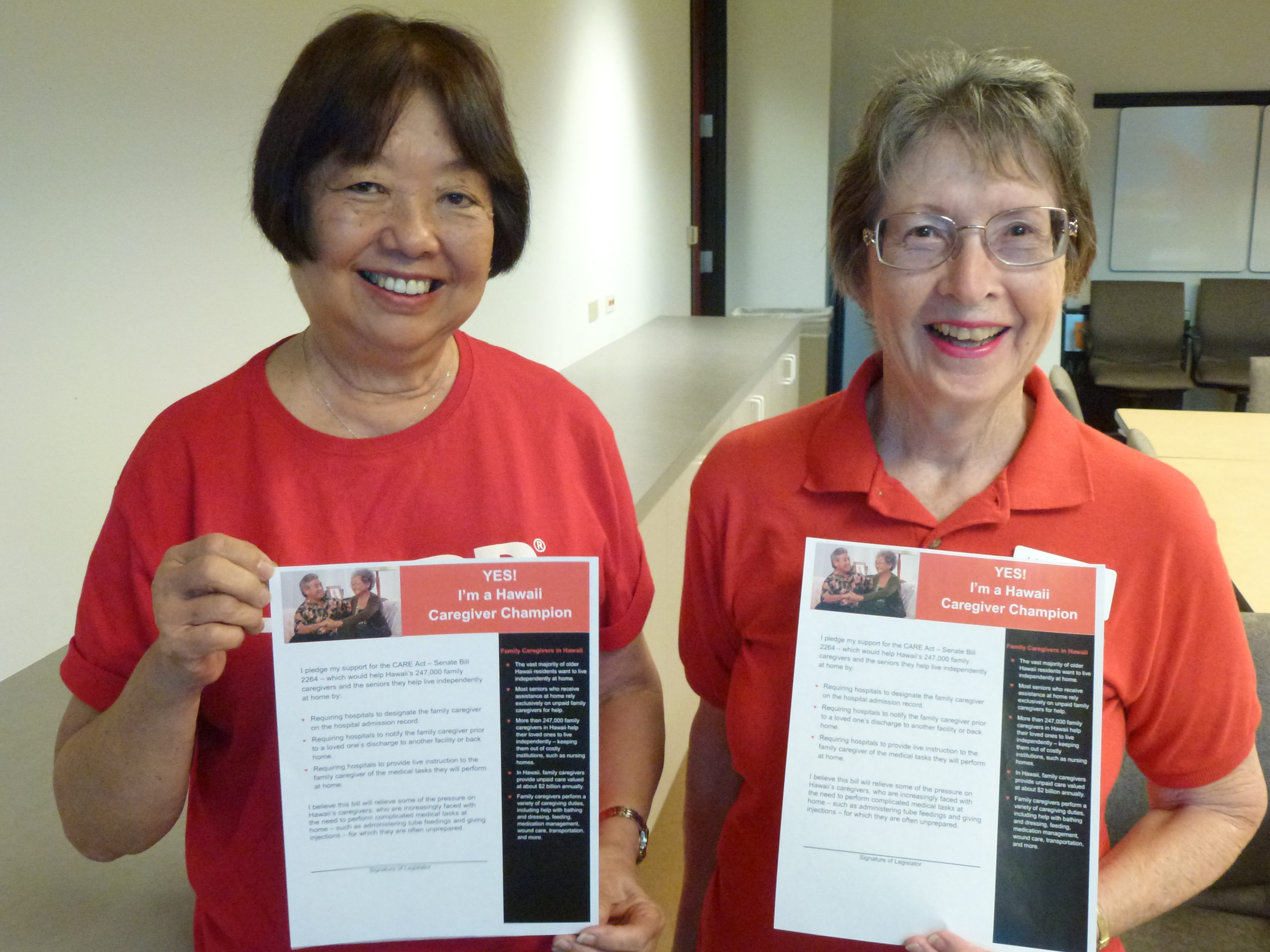 Elder advocates gathered at the state Capitol today to urge legislators to sign a pledge of support for Senate Bill 2264, also known as the CARE Act. The names of legislators who sign the Caregiver Champion pledge will be shared with AARP members across the state, as well as nearly a quarter million (247,000) family caregivers who provide care to loved ones throughout the year.

Given the state's rapidly aging population, and the large number of family caregivers who help seniors live independently at home, Hawaii would benefit greatly from passage of the CARE Act. A recent study by AARP's Public Policy Institute found that as people live longer, family caregivers are called upon to provide increasingly complex kinds of care – such as injections and wound care – for which they're often untrained and unprepared.

Senate Bill 2264 would allow family caregivers to be named on the medical record of a loved one admitted to the hospital. It would also require hospitals to provide live instruction to family caregivers of the medical tasks they will need to perform at home when their loved ones are discharged. It is intended to relieve some of the pressure on family caregivers who spend much of their time performing a great labor of love.

Contact your representative today, and urge them to sign the Caregiver Champion pledge in support of the CARE Act. Call toll-free 1-800-211-0908.