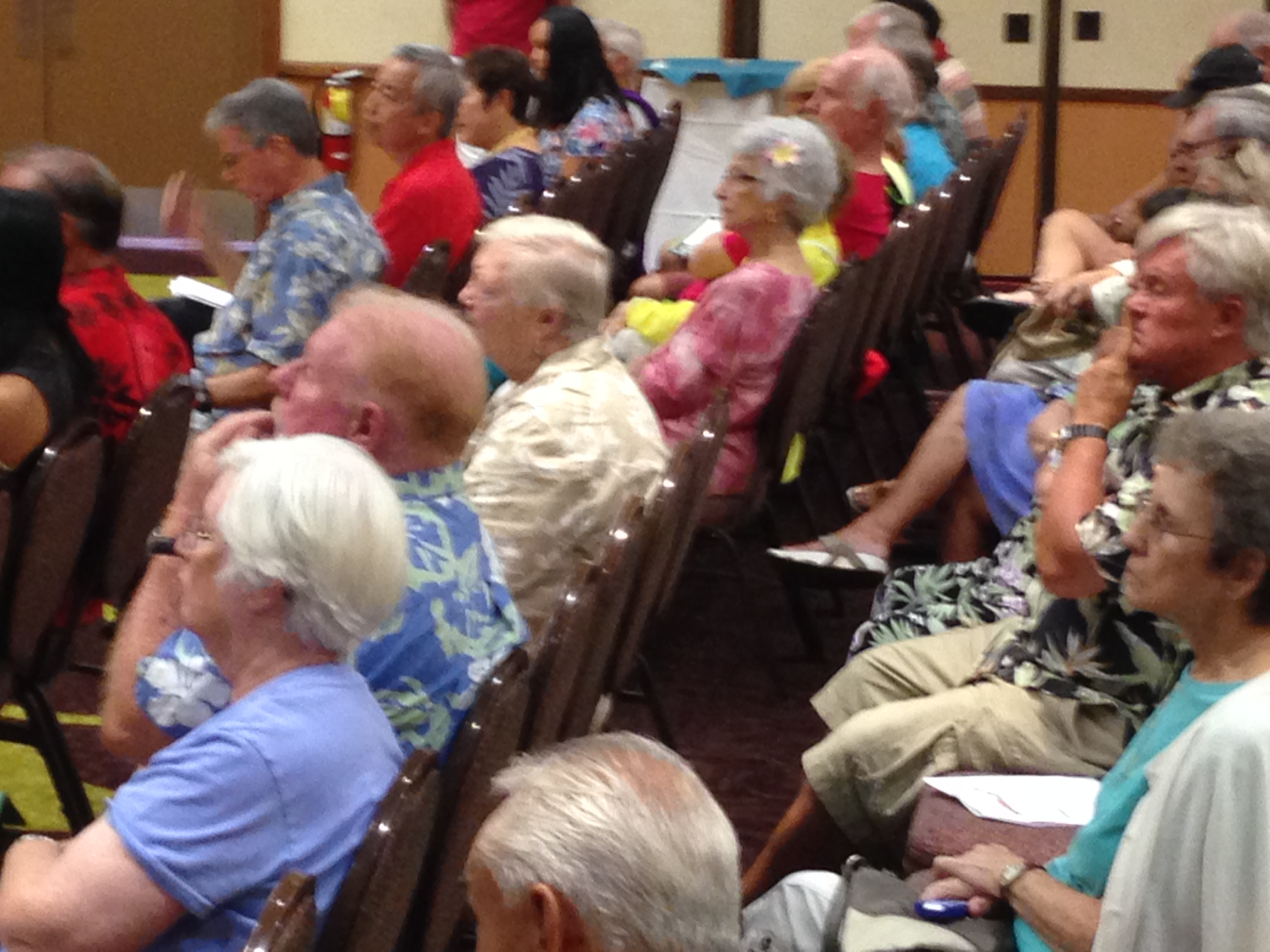 With the Primary Election just a week away, AARP Hawaii is sponsoring the fourth in a series of statewide federal and state issues forums on Saturday, August 2 at the Ward Warehouse, Kakaako Room. The first part of the forum (9:30 – 10:30 a.m.) will focus on the future of Social Security, outlining challenges and possible solvency solutions. Part two (10:30 – 11:30 a.m.) will focus on state issues that are factoring into the voting decisions of Hawaii residents age 50+.

Similar sessions were also held last month in Kahului (7/18), Hilo (7/28) and Kona (7/29), where Gov. Neil Abercrombie and state Sen. David Ige faced off in a gubernatorial debate.

On the federal side, protecting Social Security is a high priority, especially for residents who feel financially unprepared for retirement. Social Security makes up 50 percent or more of income for over half of Hawaii residents age 65 and older. More than a quarter of older residents rely on Social Security as their only source of income.

At a time when "entitlement reform" and Social Security have become bargaining chips in Washington D.C., many voters agree that there should be a separate debate about the future of the program – one that focuses on its significant role in providing security in retirement and on strengthening the system for future generations.

Among state issues, voters are interested in candidates' views on supporting Hawaii's 247,000 family caregivers, who provide most of the eldercare services in the state for aging loved ones. For example, they want to know whether candidates support a law that would require hospitals to recognize and instruct caregivers when family members are discharged. A recent study by AARP's Public Policy Institute found that family caregivers helping loved ones at home are called on to provide increasingly complex care – such as injections and wound care – for which they are often unprepared.

In light of legislation this year broadening the state's Kupuna Care program to include Medicaid recipients, voters also want to know whether candidates would expand access to services provided at home and in community settings – especially for residents who are NOT eligible for Medicaid.

AARP is a nonprofit, nonpartisan social mission organization for people age 50 and older with nearly 150,000 members in Hawaii. AARP champions access to affordable, quality health care for all generations, provide the tools needed to save for retirement, and serve as a reliable information source on issues critical to older Americans.