Looking for a way to give back? AARP volunteers from the Oak Lawn area will be accepting donations to benefit Mrs. Jacky's Soldiers - a private effort to provide care packages to soldiers oversees. Since 2003, Mrs. Jacky, an Oak Lawn resident, has been sending care packages on a weekly basis to area residents stationed in Afghanistan. You can help by making a donation at our community event on September 11th!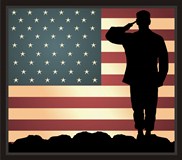 What: Oak Lawn Day of Service Project Benefiting Mrs. Jacky's Soldiers

When: Thursday, September 11, 2014

Where: Oak View Community Center, Room #9 (4625 W. 110th Street - Oak Lawn, IL)

*If you are interested in volunteering to pack donations on the day of the event, please contact Courtney Hedderman with AARP via email or by phone at 312-458-3624.

Mrs. Jacky is able to accept many item donations. Some suggested items include:

Stamps
Unused puzzle books such as crosswords
Foot powder
Hygiene products
Granola bars
Protein bars
Canned soup or Ramen noodles
Trail mix, nuts, hard candy
Non-perishable snack foods
Powdered drink mixes


This local event coincides with AARP's National Day of Service - held annually on September 11th. Each year, AARP offices across the country shut down on September 11th and employees and volunteers spend the day in service to the community.

Interested in learning more about volunteering with AARP in your community? Contact AARP Illinois via email or by phone at 1-866-448-3613.