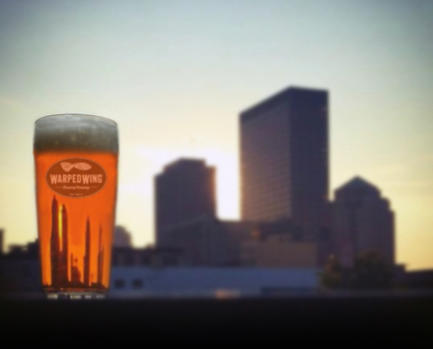 Join us in the Oregon District of Dayton for beer and pizza along with an open forum and discussion with fellow members about financial security.

Warped Wing Brewing Company will be open on Sunday, August 16, from 2 p.m. until 4 p.m. exclusively for AARP members. Each AARP member attending will be served a pint of a Warped Wing local brew or a sampling of four local craft beers along with a slice of pizza.

Warped Wing brews its own beers onsite and the friendly and knowledgeable staff will tell you how. The Warped Wing name is derived from one of Dayton's most famous inventions: the "Wing Warping" technology invented by the Wright Bros which made controlled flight possible.

We'll also have a Certified Financial Planner on hand to lead a discussion, share information and answer questions about planning for financial security. No solicitation or sales will take place.

Warped Wing is located at 26 Wyandot St., Dayton OH 45402.

The event is free to AARP members and their guests but registration is required by August 13. RSVP by calling toll-free 1-877-926-8300 or by clicking here on AARP at Warped Wing.