Accessory Dwelling Units Manual Available
A new Accessory Dwelling Unit (ADU) manual is available to help Fayette County residents. ADUs are quickly changing aging housing options across the nation.
ADUs present an opportunity to meet the demand for housing as Lexington's population continues to grow. In addition, ADUs can be used as a tool for enhancing existing neighborhoods by introducing a greater diversity among residents across age, ability-level and income, while providing an option to promote aging-in-place.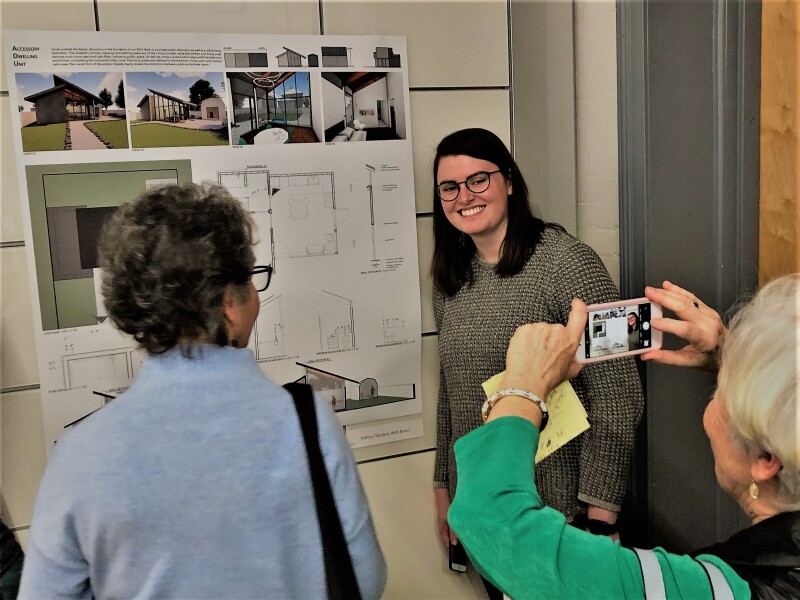 Download a free copy (PDF) of the new Accessory Dwelling Unit Manual for Fayette County, here: Fayette-Lexington_ADU MANUAL_1.2

Like many cities across the country, Lexington is faced with suburban sprawl and increasing the housing stock issues. Lexington is considering amending its zoning to allow for accessory dwelling units. Commonly known as "granny flats," ADU's offer new accessibility and affordability for persons aging in place or those with disabilities.
Using a grant from the 2018 AARP Community Challenge, Lexington-Fayette Urban County Government and Age-Friendly Lexington created an Accessory Dwelling Unit (ADU) design competition with the University of Kentucky's College of Design. The competition aimed to create a new vision to introduce the housing concept to the public.
A total of 17 original designs were submitted with nine from students and eight from Alumni, now professionals. Winners of the Accessory Dwelling Unit competition were announced and received cash prizes. Lexington Mayor Linda Gorton, AARP volunteers, students, faculty, and alumni attended the award ceremony. The competition was the result of a community collaboration with the College of Design, Lexington-Fayette Urban County Government Division of Aging and Disabilities, Age-Friendly Lexington, Senior Services Commission, and local AARP volunteers.
Accessory Dwelling Units (ADUs) are small, self-contained homes located on the same property as a principal home. They have their own kitchen, bathroom(s) and sleeping area, and must be smaller and shorter than the main home. ADUs can be attached or detached, can be converted from existing structures or new construction, and are located discreetly on the lot in order to preserve a single-dwelling appearance from the street. Although often referred to as ADUs in zoning codes, they are more commonly known by other names that reflect their various potential uses, including "granny flats", "in-law units", "studio apartments", and "secondary dwelling