Frankfort Week in Review: March 1, 2013
AARP Kentucky at Work - 2013 General Assembly
With only six remaining legislative working days, the General Assembly moved quickly and continued to juggle more than 674 filed bills.
See all the legislation AARP Kentucky is tracking in the 2013 General Assembly. Click here to learn more.
On the Media:
AARP Kentucky Associate State Director for Advocacy Cathy Allgood Murphy spoke on nursing home quality to WFPL and WKYU. "We rank one of the worst in the nation in quality," Murphy said. "We rank the highest in fines. And the talk about the frivolous lawsuits. I've not seen any evidence whatsoever, and the families that I know that have had a lawsuit would not call it frivolous." Click here to listen to the story.
Consumer advocate Mary Love (Oldham County) joined with AARP Kentucky in a Kentucky Public News story on telephone deregulation and Senate Bill 88. AARP Kentucky is releasing polling data on Kentuckians 50+ attitudes and preferences on landline (and cellular) phone services. Click here to listen to the story.
View all the legislation AARP Kentucky is tracking in the 2013 General Assembly. Click here to learn more.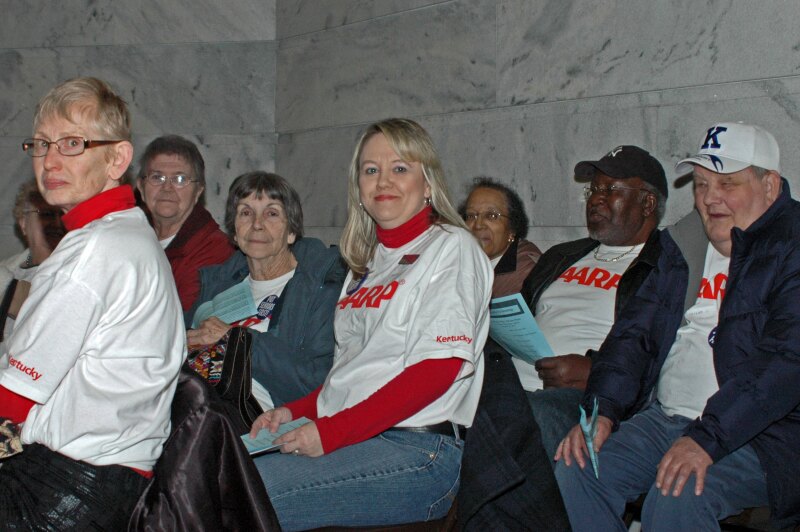 Senate Bill 2: Pension Reform – Stalled in Gridlock
Progress: House substitutes Senate plan with its own, and delivers a funding mechanism.
Feb. 27 - Voting along party lines, House State Government Committee adopted committee substitute to Senate Bill 2 (authored by the Committee Chair Rep. Brent Yonts – D).
Feb. 28 - The House followed suit passing the State Government Committee's amended version on a party line vote (55-45). The now amended Senate Bill 2 – the comprehensive pension reform bill passed the Senate in early February – takes a fundamentally different approach than proposed in the Senate.
In brief: House committee substitute included:

Retaining version of the pension systems' current defined-benefits plan for new hires;
Retaining cost-of-living raises for retirees but only with legislative pre-funding;
Allowing the legislature to modify benefits and pension eligibility for future employees hired on or after July 1, 2013 (altering the existing 'inviolable contract' exclusion);
Creating new statutory flexibility for the Legislature to make future adjustments with an new 11-person committee to provide direct oversight over the pension systems.
The state's pension systems administer benefits to more than 325,000 current and former public employees. Estimates say the systems are facing a combined $30 billion unfunded liability.
Feb. 29 – The Senate rejected (voice vote) the amended SB2 and returned it to the House.
March 1 – The House refused to accept SB2 from the Senate.
Public Pension Reform – Oppose Senate Bill 2 (Sen. D. Thayer) AARP is committed to ensuring that any reforms made to state pensions safeguard the financial security of current and near-retirees – many of whom do not have the opportunity to pivot their retirement strategy.
Take Action: Ask your Representative/Senator to protect the retirement security of Kentucky's public employees, especially when they didn't cause the problem.
Senate Bill 9: Nursing Home Quality of Care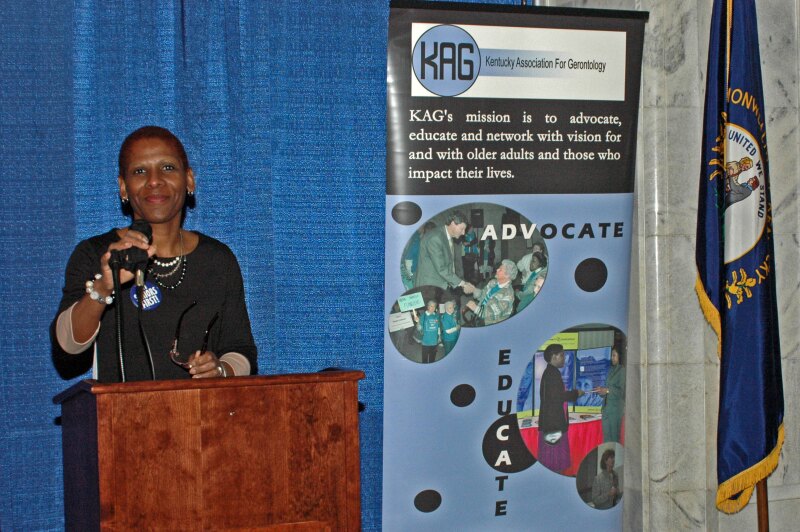 Progress: AARP joined the Kentucky Association for Gerontology's Capitol Rally with some 150 grassroots advocates calling on lawmakers to oppose Senate Bill 9. AARP believes Senate Bill 9 would create new and unfair barriers to justice for nursing home residents. Lobbyists for the nursing home industry are continuing their push to move the bill forward in the House.
Adult Abuse and Neglect – Oppose Senate Bill 9 (Sen. J. Denton) Creates a new system to review nursing home residents' claims of wrong doing or neglect by an appointed "Medical Review Panel." Requires residents pay additional filing and processing fees to submit their case to the panel.
Take Action: Ask your Representative/Senator to oppose "Medical Review Panel" system and protect nursing home residents' and their families' rights.
Senate Bill 88: Telephone Deregulation
Progress: The fight remained in the House. AARP, Kentucky Resources Council and consumer advocates continued to oppose the bill and educate lawmakers in the House. Lobbyist (some 25) for AT&T continued pushing House Members to move the bill forward despite consumer objections.
Protecting Consumers – Oppose Senate Bill 88 (Sen. P. Hornback) Removes consumers' legal rights while phasing out Public Service Commission's authority to regulate affordable basic landline phone service and creates new limitations on investigating consumer telecommunication issues.
Take Action: Ask your Representative/Senator to oppose deregulating basic landline telephone services.
House Bill 73: Background Checks
Progress: House Bill 73 - After several hostile amendments, the House passed an amended version and is now before the Senate Licensing and Occupations Committee.
Background Checks –Support House Bill 73 – (Rep. C. Rollins) Requires the Cabinet for Health & Family Services to create a National and State Background Check Program for new employees of long-term-care facilities; providers and representatives of the cabinet performing inspections of long- term-care facilities; require a registry check of the nurse aide abuse registry and any other registry identified in administrative regulations.
Take Action: Ask your Representative/Senator to support this over-due resource for protecting vulnerable persons from those who have abused or exploited vulnerable patients.
Stay Connected with AARP Kentucky: aarp.org/ky • Facebook.com/AARPKentucky Twitter: @AARPKY • email kyaarp@aarp.org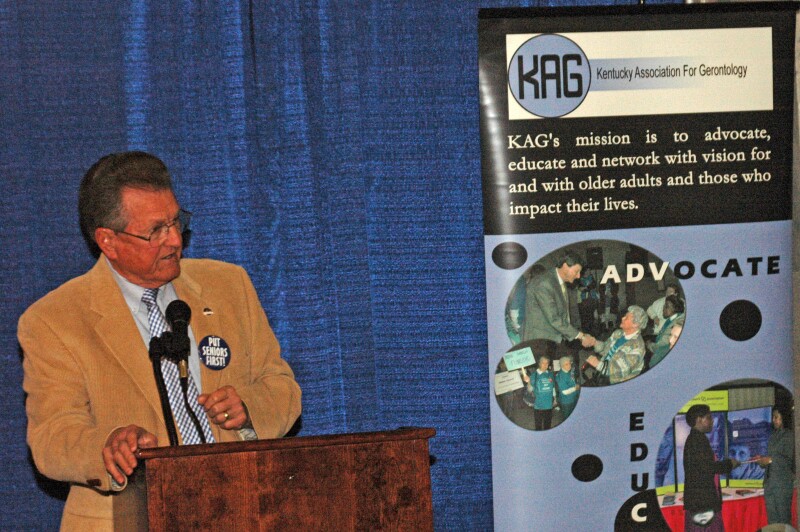 Governor Steve Beshear: 1-502-564-2611
Toll-free Legislative Message Line 1-800-372-7181 (Monday – Thursday: 7:00 a.m. – 11:00 p.m. Friday: 7:00 a.m. -6:00 p.m.
ET) • TTY Messages 1-800-896-0305 • Español 1-866-840-6574
Bill Status Line: 1-866-840-2835 ● Calendar (Meetings): 1-800-633-9650
Find your representatives in the General Assembly online: www.lrc.ky.gov