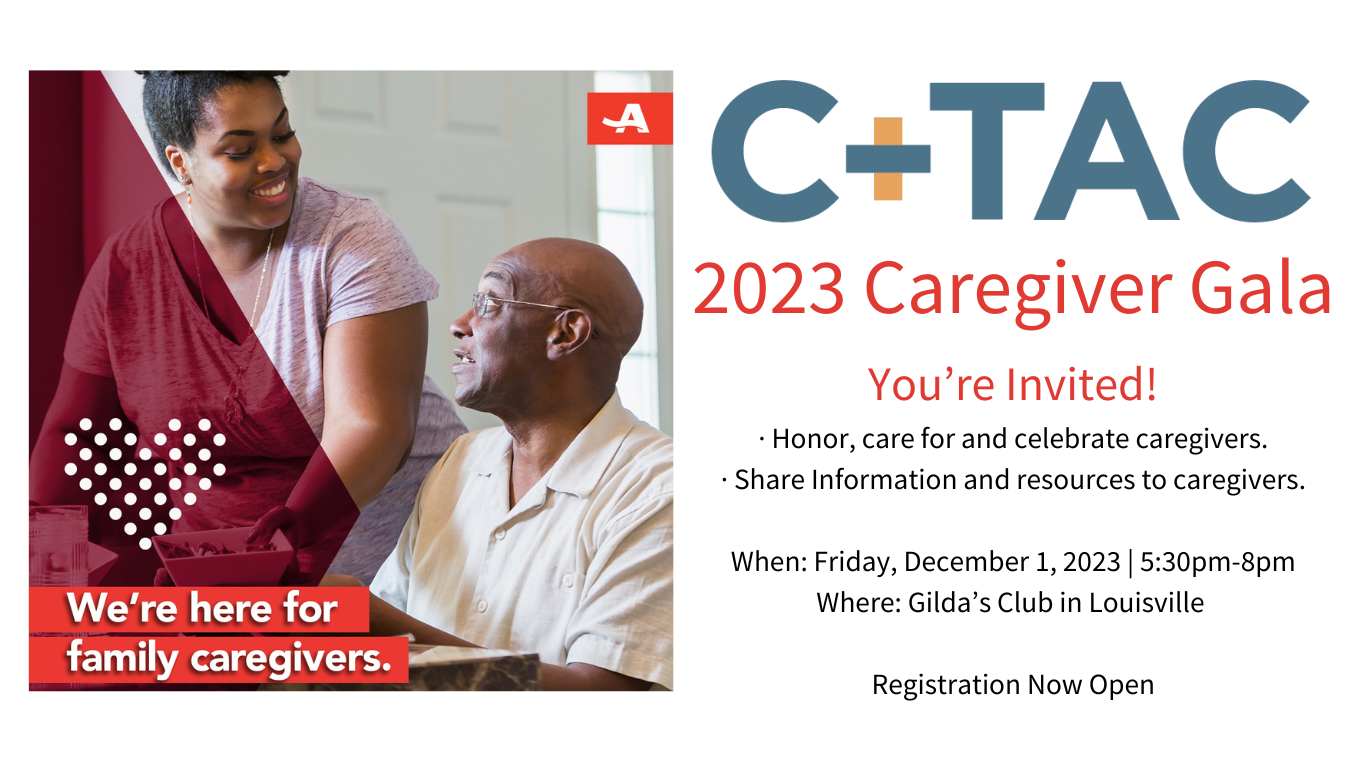 2023 Caregivers Gala in Louisville

Elder Angela Overton, M.Div and the Coalition to Transform Advanced Care (C-TAC) is honoring Louisville's family caregivers during November Caregiving Month.

Join C-TAC and its local partners at Gilda's House (Louisville) to honor, care for, and celebrate family caregivers.
· Share information and resources to caregivers.
· Share the project.
· Introduce contact persons for caregiving resources.

To register, go HERE. Or contact Elder Angela Overton (C-TAC) via email aoverton@thectac.org.
C-TAC is proud to host and honor family caregivers across Louisville's 40203 faith communities. A free community event on Friday, December 1, 2023 beginning at 5:30 p.m. ET.

Space is limited on a First-come, First-serve basis. Registration is required. Register today, HERE