Governor Steve Beshear's Decision to Expand Medicaid Helps Tens of Thousands Kentuckians Live Healthier Lives
AARP Kentucky applauds Governor Steve Beshear's decision to accept billions of federal dollars to provide access to health care for 300,000 Kentuckians by expanding the state's Medicaid program. In making this decision to act, Governor Beshear is helping an estimated 300,000 Kentuckians receive health care when needed most.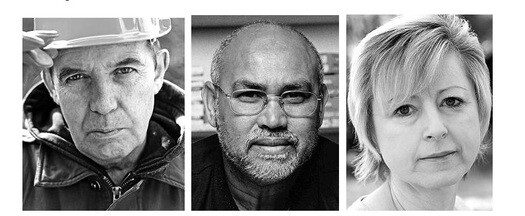 "Expanding Medicaid will help almost 48,000 50-to 64-year-old Kentuckians who have lost their jobs or are struggling without health benefits, but don't currently qualify for Medicaid health coverage," said Ron Bridges AARP Kentucky State Director. "And under this expansion, health coverage will be available to an estimated 14,800 uninsured veterans and their spouses."

Under the Affordable Care Act (ACA), states can help hard-working people who have lost their health insurance get Medicaid health coverage if their incomes are less than $15,000 a year or 138 percent of the federal poverty level. AARP estimates this will mean 47,600 50 to 64 year-olds could qualify for Medicaid in Kentucky.

"Despite decades of hard work, too many Kentuckians are one illness or one accident away from financial ruin because they lack access to affordable, adequate health care coverage," said Cathy Allgood Murphy, Associate State Director for Advocacy for AARP Kentucky. "By accepting federal funds for health care expansion, Kentucky can make a real difference in the lives of thousands of people."

In the ACA, eligibility is expanded by increasing the income caps and requires the federal government to pay the full cost of those extra enrollees for three years, then 90 percent of the cost by 2020. Individuals with incomes up to 138 percent of the poverty level — in 2012 that was $15,415 for individuals, $20,879 for couples — would be eligible when the law goes into effect in 2014.

"AARP believes everyone should have access to affordable health care," said Jim Kimbrough AARP Kentucky State President. "Now is the time and Governor Beshear is doing the right thing. That's why we're fighting for the 47,000 45 to 64-year-old Kentuckians who need health care now. After a lifetime of hard work and paying their fair share in taxes these Kentuckians deserve peace of mind that if they get sick they will get the health care they deserve without going bankrupt."

AARP Kentucky is working to inform its 460,000 members and urging them to speak directly with their state legislators now to accept these federal dollars and expand access to health care.

Contact your state lawmakers, tell them to support access to health care for Kentuckians. Call toll-free at 1-800-371-7181 to leave a quick message.