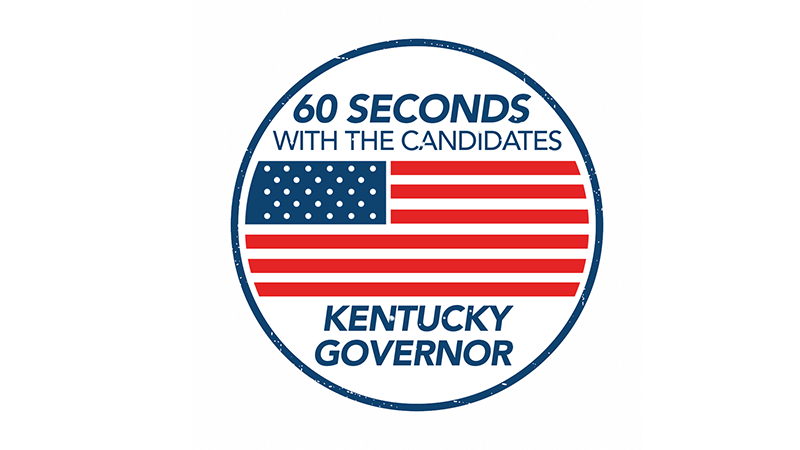 New Poll Finds Majority of Kentucky's Voters 50-plus Concerned about Prescription Drug Costs and Price of Healthcare
In advance of the October gubernatorial debates, a new AARP Survey of 800 registered voters shows urgent priorities for Kentucky voters age 50-plus.
LOUISVILLE, Ky. (October 2, 2019) – Almost 60% of Kentucky's registered voters are over the age of 50 and consistently show up more often to vote compared to younger voters. Given the influence of this important voter bloc, AARP surveyed 800 voters in Kentucky age 50 and older in August 2019. This survey is a snapshot of priorities for voters age 50-plus leading up to the state elections November 5, 2019.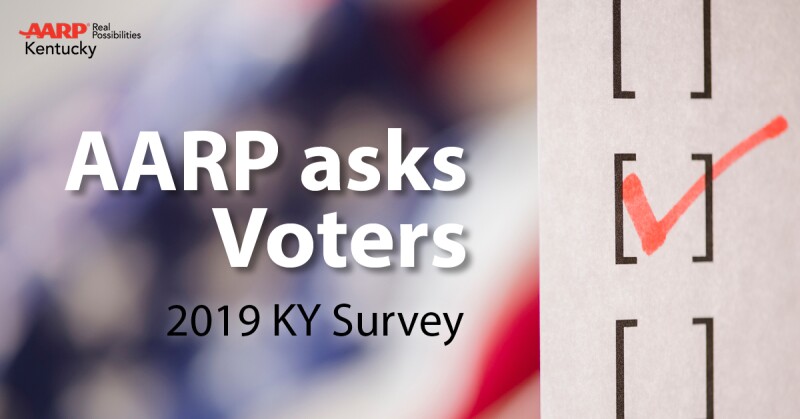 PRESCRIPTION DRUGS 88% - believe drug companies make too much profit
· Most voters age 50+ (72%) feel that candidates' positions on rising prescription drug costs are very important to them.
· 88% of voters 50+ believe that prescription drug companies make too much profit
· 84% think that elected officials are doing too little to address the high cost of prescription drugs.
· 83% think drug companies have influence over their governor and state legislators.

HEALTHCARE 82 % - concerned about health care
· 82% express concern about expanded access to healthcare going away.
· 75% of voters 50+ say a candidate's position on lowering healthcare costs is very important.
· 64% worry about not being able to afford health care.

"Our next Governor needs to know the top issues for Kentuckians and especially voters age 50-plus. They vote in every election. This survey cuts across political parties and confirms what we hear from our volunteers, members and their families. Kentuckians are paying too much for prescription drugs and fear one illness could bankrupt their lives," says AARP Kentucky volunteer State President Charlotte Whittaker (Hartford, Ky).

AARP has a proud 36 year record of non-partisan voter engagement to inform voters on the issues. AARP does not endorse candidates or Parties. AARP does encourage voters to be informed and vote on November 5, 2019. In advance of the elections, AARP volunteers are attending events like the Gubernatorial Debates to connect with voters and candidates to talk about the issues most important to 50-plus voters, especially lowering prescription drug costs.

The AARP 2019 Kentucky Gubernatorial Election Survey was conducted by American Directions Research Group (ADRG) among registered voters of Kentucky age 50+. ADRG completed a total of 800 telephone interviews (480 via landline telephones and 320 via cell phone). The interviews were conducted in English by ADRG from August 15, 2019 to August 25, 2019. The data was collected using a registered voter list. A total of 800 completed interviews resulted in a margin of error of ± 3.46% at the 95% level of confidence.
The report is available https://www.aarp.org/research/topics/politics/info-2019/2019-kentucky-election-survey.html


AARP Asks the Candidates: One-On-One Interviews with Kentucky's 2019 Candidates for Governor
What's at stake for Kentucky 50-plus voters in the 2019 Elections?
Our Big Questions for the Candidates:
1. What will you do to help Kentucky family caregivers support their older loved ones at home and out of costly nursing homes?2.
How will you lower prescription drug prices for older Kentuckians and their families?3.
Will you oppose any more taxes on retirees and reinstate Kentucky's retirement tax exemption to its original amount of $41,110?
We want to hear from our members and voters. Please send us your feedback:
kyaarp@aarp.org
Kentucky voters go to the polls on Tuesday, November 5, 2019 to choose the state's next Governor and other Constitutional Officers. With more than 3 decades of voter engagement experience, AARP is working to focus on issues for Kentuckians 50-plus in November.
"With the 2019 election just weeks away, the new video voter guide and the state's on survey of voters 50-plus are important resources to know know where candidates stand on the issues," according to Charlotte Whittaker, AARP Kentucky's volunteer State President. "Candidates are wise to pay attention to Kentucky's most powerful voting group: voters age 50 and up. We know Kentucky voters age 50-plus make the difference in our elections because they turn out to vote in large numbers."

Kentuckians will elect their next governor and other constitutional officers (i.e., Attorney General, Treasurer, Auditor, and Commissioner of Agriculture) on Tuesday, November 5, 2019.

Important Election Dates and Voter Resources:

Kentucky Election Day – Tuesday, November 5, 2019
· Kentucky voters can register to vote for the General Election 28 days before the November 5th elections. https://elect.ky.gov
Voters are encouraged to make a "Voting Plan" by checking their registration, preparing required documentation, finding their voting location and times, applying for Absentee Ballot, or viewing sample ballots at Kentucky State Board of Elections https://elect.ky.gov or their local County Clerk Office.

Today, Americans 50-plus are the nation's fastest growing demographic. As the voice of voters age 50 and over, AARP has more than 36 years of non-partisan voter outreach during elections. AARP nationwide, plays an important role in educating and informing one of the most consistent voting demographic in the state and nation. According to the US Census, 90.5 percent of all registered voters age 50 and over in the US participated in the 2016 election and 75.2 percent of voters participated in the 2014 midterm election. In Kentucky those numbers are slightly higher, and are impressive with 1,842,176 voters age 45 and over (54.18 percent) voting in the 2019 election.

AARP has engaged voters on their critical issues for more than three decades. We focus on objectivity, balance, and non-partisanship. Going forward, AARP will maintain its non-partisan, non-endorsing stance with respect to candidates, incumbents, political parties, and public events as part of the election process. Follow along during the campaign on Twitter @AARPKY #VoteKY #AARPVotes