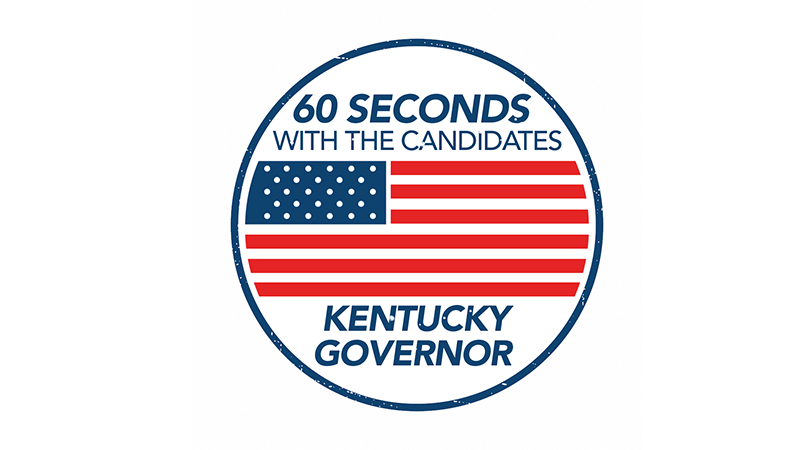 AARP Asks the Candidates: Watch One-On-One Interviews with Kentucky's 2019 Candidates for Governor
What's at stake for Kentucky 50-plus voters in the 2019 Elections? Our Three Big Questions for Candidates:
1. What will you do to help Kentucky family caregivers support their older loved ones at home and out of costly nursing homes?
2. How will you lower prescription drug prices for older Kentuckians and their families?
3. Will you oppose any more taxes on retirees and reinstate Kentucky's retirement tax exemption to its original amount of $41,110?
AS19_020-218-501 ADV 2019 VVG Kentucky Governor 16x9 v2.eng.mp4
We want to hear from our members and voters. Please send us your feedback: kyaarp@aarp.org
Kentucky voters go to the polls on Tuesday, November 5, 2019 to choose the state's next Governor and other Constitutional Officers. With more than 3 decades of voter engagement experience, AARP is working to focus on issues for Kentuckians 50-plus in November. "With the 2019 election just weeks away, the new video voter guide and our live debate from Danville are important resource for voters so they know where candidates stand on the issues," said Charlotte Whittaker, AARP Kentucky's volunteer State President. "Candidates are wise to pay attention to Kentucky's most powerful voting group: voters age 50 and up. We know Kentucky voters age 50-plus make the difference in our elections because they turn out to vote in large numbers."
Kentuckians will elect their next governor and other constitutional officers (i.e., Attorney General, Treasurer, Auditor, and Commissioner of Agriculture) on Tuesday, November 5, 2019.
Important Election Dates and Voter Resources:
· Kentucky Election Day – Tuesday, November 5, 2019
· Kentucky voters can register to vote for the General Election 28 days before the November 5th elections. https://elect.ky.gov
· Voters are encouraged to make a "Voting Plan" by checking their registration, preparing required documentation, finding their voting location and times, applying for Absentee Ballot, or viewing sample ballots at Kentucky State Board of Elections https://elect.ky.gov or their local County Clerk Office.
Today, Americans 50-plus are the nation's fastest growing demographic. As the voice of voters age 50 and over, AARP has more than 30 years of non-partisan voter outreach during elections. AARP nationwide, plays an important role in educating and informing one of the most consistent voting demographic in the state and nation. According to the US Census, 90.5 percent of all registered voters age 50 and over in the US participated in the 2016 election and 75.2 percent of voters participated in the 2014 midterm election. In Kentucky those numbers are slightly higher, and are impressive with 1,842,176 voters age 45 and over (54.18 percent) voting in the 2019 election.
AARP has engaged voters on their critical issues for more than three decades. We focus on objectivity, balance, and non-partisanship. Going forward, AARP will maintain its non-partisan, non-endorsing stance with respect to candidates, incumbents, political parties, and public events as part of the election process. Follow along during the campaign on Twitter @AARPKY #VoteKY #AARPVotes