New scorecard ranks Kentucky 50th in helping care for a growing populations of Kentuckians aging and living with disabilities. Report calls for change in the pace to meet growing needs and shifting demographic demands.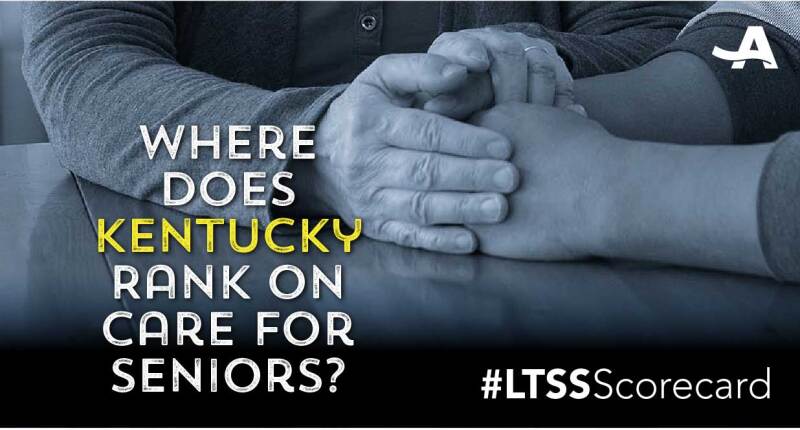 Picking Up the Pace of Change: A State Scorecard on Long-Term Services and Supports for Older Adults, People with Physical Disabilities, and Family Caregivers – the third in a series of reports—ranks each state overall and on 25 specific indicators in five key dimensions: affordability and access; choice of setting and provider; quality of life and quality of care; support for family caregivers; and, effective transitions between nursing homes, hospitals and homes.
"The vast majority of older Kentuckians want to live independently, at home, as they age—most with the help of unpaid family caregivers," says Charlotte Whittaker, State President of AARP Kentucky which has more than 470,000 members age 50 and older in Kentucky. "Even facing tight budgets, Kentucky is making some progress to help our older residents achieve that goal. But, Scorecard shows, we have much more to do, and we need to pick up the pace."
The Scorecard was funded by AARP Foundation, The Commonwealth Fund, and The SCAN Foundation. This is the third edition of the Scorecard.
How States Are Ranked
The Scorecard ranks states based on their performance on LTSS in five main categories:

Affordability and access
Choice of setting and provider
Quality of life and quality of care
Support for family caregivers
Effective transitions between nursing homes, hospitals and homes
Within the five categories, states are scored on their performance in 25 specific indicators, including such things as Medicaid spending, nursing home cost, home health aide supply, antipsychotic medication use in nursing home residents, long nursing home stays, employment rate of people with disabilities, and support of working caregivers. ( See report for full list.)
Overall, Kentucky declined in only two indicators since the last Scorecard, but improved in only nine indicators. "This Scorecard gives us a snapshot of how well Kentucky serves our older residents, those with disabilities, and family caregivers—and shows us where we must sharpen our focus to better assist hardworking Kentucky families," added Whittaker.
Of the 25 Scorecard indicators, many may be improved through state policy changes, pointing to the importance of AARP's multi-state advocacy campaign, launched in 2014, to help older Americans live independently, at home, and the family caregivers supporting them.
The Scorecard reveals that in less than 10 years, Baby Boomers will begin to turn 80, placing new expectations and demands on a still imperfect long-term care system. Further, this generation will have far fewer potential family caregivers to provide unpaid help.
Long-term care (also called long-term services and supports) is a diverse set of services designed to help older people and those with disabilities; services can be provided in a person's home, in a community setting such as an adult day center, or in a group residential facility like a nursing home.
The full state Scorecard, along with an interactive map of state rankings and information, is available at www.longtermscorecard.org