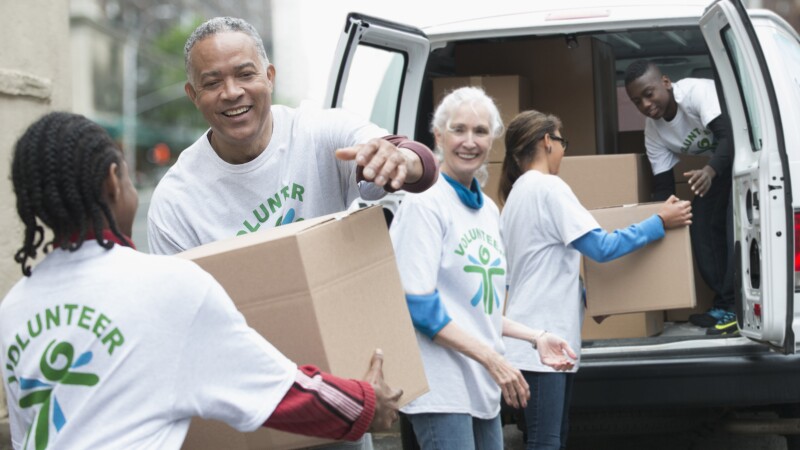 Nominations Now Open for 2022 Andrus Award

AARP Kentucky is excited to announce that nominations are now being accepted for the 2022 AARP Kentucky Andrus Award for Community Service -- AARP's most prestigious and visible state volunteer award for community service. The award is to recognize outstanding Kentuckians age 50+ who are making a powerful difference in their communities in ways that are consistent with the AARP purpose, vision, commitment to volunteer service, and inspiring others to volunteer.

You have seen and know the impact that a special, caring and experienced volunteer can have on lives, programs, their community, and society. This is an opportunity to recognize that impact and to let an outstanding volunteer know that his or her service is valued.

Nominations are accepted now through July 15, 2022. Nominations will be evaluated by the AARP Kentucky state office based on how the volunteer's work has improved the community, supported AARP's vision and mission, and inspired other volunteers. The award recipient will be announced in early fall and will receive a $2,000 check to be donated to an eligible nonprofit of their choosing. The runner-up will receive a $500 check to be donated to the eligible nonprofit of their choosing.

The 2022 Andrus Award nomination form is available online www.aarp.org/AndrusAward. Please take a few minutes to review the eligibility requirements, selection criteria, and nomination materials and think about the exceptional volunteers in your life. Nominations must be received in the AARP Kentucky office no later than July 15, 2022. If you have questions about the Andrus Award for Community Service or would like additional copies of the nomination materials, please contact Aneshia Gray via kyaarp@aarp.org or by calling 1-866-295-7275.

Meet our 2021 Andrus Award Recipient: Gerry Harrah of Louisville our 2021 AARP Kentucky Andrus Award for Community Service recipient. "Many thanks to AARP Kentucky for selecting God's Designs to be the 2021 recipient of the Andrus Award. I am very humbled by it all as there are so many people, organizations and nonprofits that are doing amazing things to serve the community."