AARP Day at the Capitol

Local volunteers make the best advocates in the Capitol. In the era of a 24/7 news cycle, Tweeting, and texting, the faces and stories of "folks back home" make a big impact in the Capitol. Dozens of AARP Kentucky local activists, Executive Council Members, and AARP Chapter members traveled to Frankfort to connect directly with their lawmakers during the 2019 Kentucky General Assembly.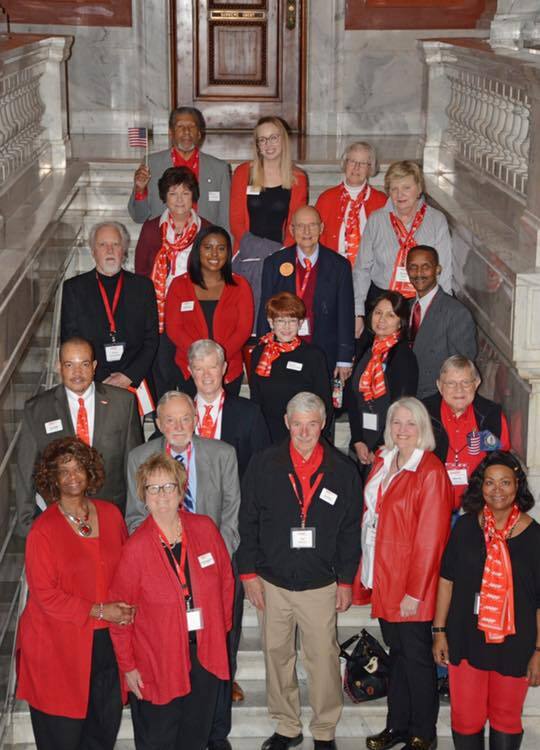 For many, it wasn't their first trip and for others, it was an eye-opening experience to the hustle of a day in the Capitol during a legislative session. Planning AARP Lobby Day began early with AARP Kentucky holding training sessions to prepare volunteers on priority legislative issues, meeting with lawmakers, navigating the Capitol, and Tweeting their stories.
AARP Kentucky State President Charlotte Whittaker and Executive Council members with Kentucky Retired Teachers Association members hosted a pre-Lobby Day briefing with AARP State Director Ron Bridges. And many of the AARP volunteers made the trip twice, supporting the Kentucky Association of Gerontology Advocacy Day earlier in February.
Key Senate and House Bills included:

Interstate Medical Licensure Compact (SB 22- Senator Ralph Alvarado)
Pension Income Taxes (HB 58 - Representatives Regina Huff)
APRN Scope of Practice (SB 132 – Senator Paul Hornback)
Grandparents Raising Grandchildren (HB 2 – Representative Chris Fugate)
In their morning briefing, State President Whittaker told the volunteers, "We're making history today..." It's moments like these when all the pieces come together that AARP shines its brightest and continues its legacy of "Serving Others." See more on AARP Kentucky's 2019 Lobby Day on Facebook – www.facebook.com/AARPKentucky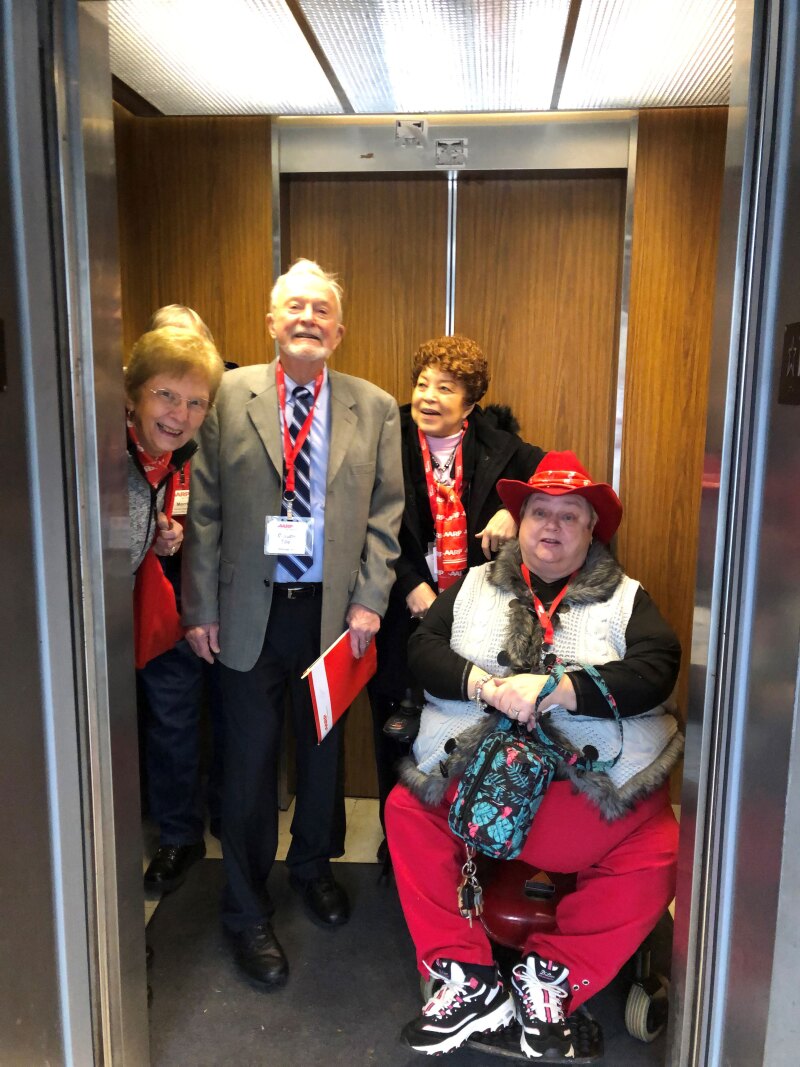 But, Lobby Day doesn't end when volunteers leave the Capitol. When volunteers discuss key issues affecting their lives and those of Kentuckians 50-plus, lawmakers listen. AARP Kentucky's goal is to build an "Army of useful citizens" to continue the relationships "back home" and support aging well in Kentucky.
Join Us. Take Action: AARP.org/getinvolved