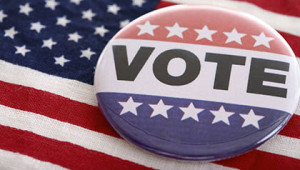 The state General Assembly made changes to voting rules last year, and AARP wants voters to know what to expect when they prepare to cast ballots in the primary election on Tuesday, May 17.

The new election laws make permanent some of the procedures developed in 2020 to help Kentuckians more easily vote during the COVID-19 pandemic. There are now three days of early in-person voting, including the Saturday before the election.

Counties can continue offering ballot drop boxes and have voting centers where any registered voter in the county can cast a ballot. And a new online Voter Services Portal allows individuals to fill out a form to confirm their identity when requesting an absentee ballot.

The voter registration deadline for the primary is Monday, April 18. For the general election on Tuesday, Nov. 8, the registration deadline is Monday, Oct. 10. Races include one U.S. Senate seat, all U.S. House seats, all Kentucky House seats and even-numbered state Senate seats.

Check your registration status and find your polling location by calling 502-573-7100 or by going to elect.ky.gov. Find more voting information at aarp.org/kyvotes.