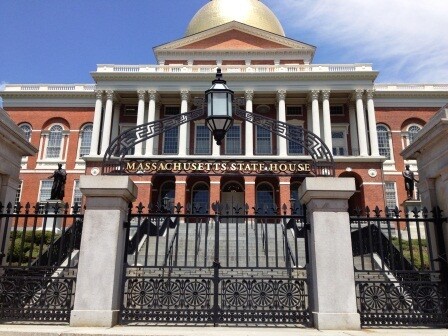 On Tuesday, July 30, State Director Mike Festa testified at a hearing of the Massachusetts State Legislature's Joint Health Committee in support of two bills relating to the protection of assets for those on Medicaid and planning for long-term services and supports. One, An Act Regarding the Countable Assets of Medical Assistance Recipients, would exempt the funds held by a community spouse in an individual retirement account, Keogh plan, or similar pension fund from counting against the Medicaid assistance of the spouse living in a nursing home. The other, An Act Relative to Transfers of Assets by MassHealth Members, would make regular financial actions by moderate- and low-income families to assist one another in times of need less likely to preclude the transferors from being able to get MassHealth assistance for nursing home care. Both of these bills would strengthen Medicaid options for older Bay Staters considering long-term services and supports, and AARP Massachusetts will continue to keep you informed on their progress in the weeks to come.
AARP Voices Support for Protecting Older Workers Against Discrimination Act (POWADA)
AARP released a statement on July 30 of its strong endorsement of bipartisan legislation to combat age discrimination and defend the rights of older individuals in the workplace. Sponsored by senators from both sides of the aisle, this legislation was written to combat Supreme Court decisions in recent years that have created greater legal barriers for those who experience employer retaliation when they challenge discrimination and have made claims of illegal age-based bias harder to pursue in litigation. The passage of POWADA would protect these and other workers by reestablishing the principle that unlawful discrimination of any sort should play no role in workplace decisions.
To learn more about POWADA and AARP's position, please read our press release.
Happy 48th, Medicare!
Tuesday marked the 48 th anniversary of its signing into law by President Johnson in 1965 – it's almost old enough to join AARP!
Some of you may have participated in our Tele-Town Hall the same day where Bay State members discussed the state of Medicare, the challenges it faces, and the possibilities for strengthening it on the air with State Director Mike Festa and State President Linda Fitzgerald. AARP Massachusetts is committed to making sure your voice and concerns are heard in Washington because, after all, You've Earned a Say.
In honor of Medicare's birthday, share with us your feelings on why the program is a key part of your health security. Reply here, via Twitter, or on Facebook, with your thoughts.
- Kira Hessekiel, Advocacy and Outreach Support AARP Massachusetts