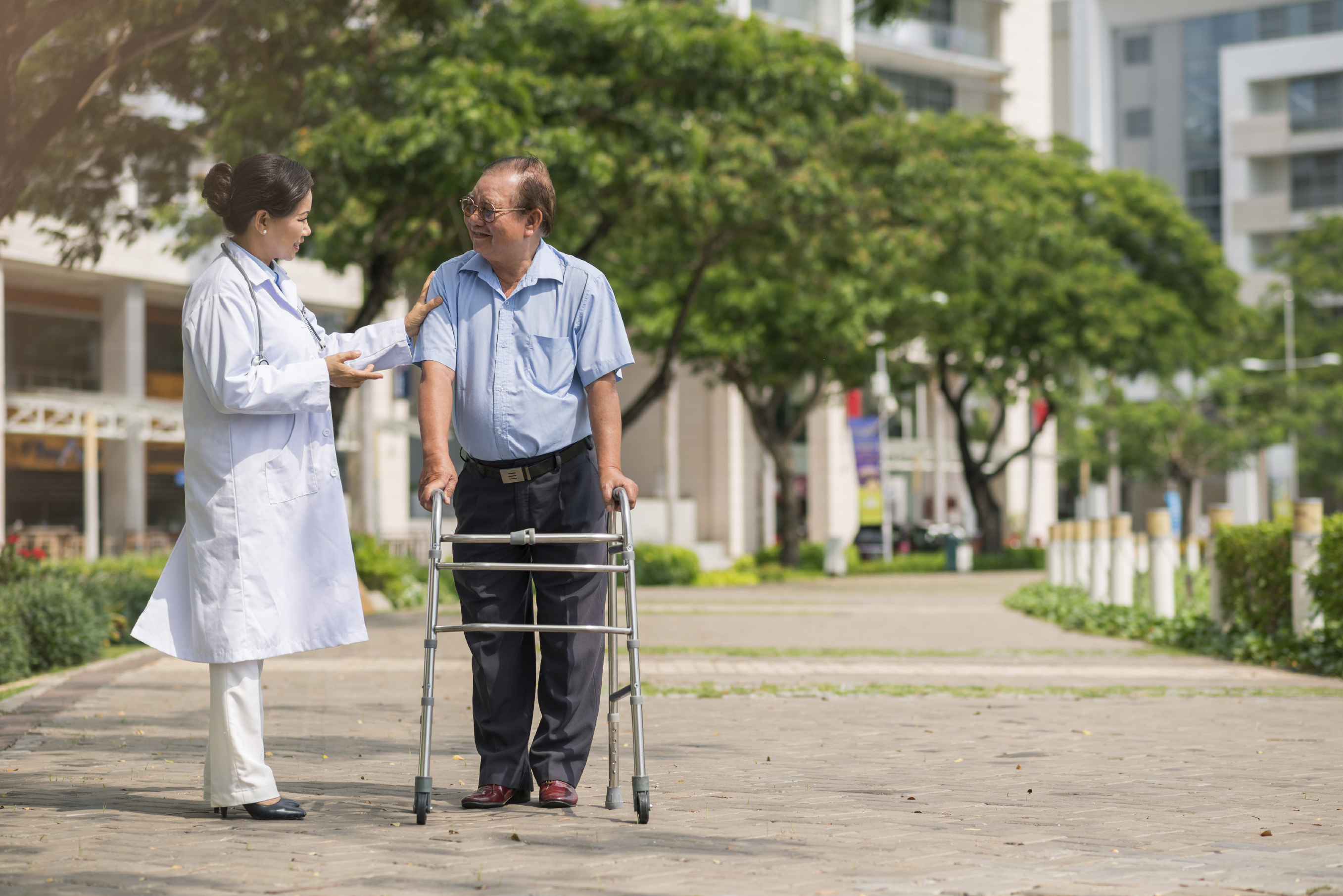 By Elizabeth Q. Boehmcke, Esq.

For many seniors, visits to the hospital become more frequent occurrences than when they were younger. Falls, dizzy spills, and a whole host of other ailments may drive a senior to the emergency room. Unfortunately, if your physician determines for whatever reason that you need more observation or treatment before being sent home, you can spend an extended amount of time in the hospital before being released. Depending on the circumstances of your stay, it may be difficult to determine independently whether you are admitted to the hospital as inpatient or whether you are being held under observation – an outpatient status. Unfortunately, there are significant financial consequences of inpatient versus outpatient status, a fact that many seniors have discovered to their surprise after release from the hospital. A new law in Virginia that became effective July 1, 2015 now seeks to require hospitals to clarify the situation for patients.



Inpatient versus outpatient status makes a crucial difference for Medicare patients. In order to receive payment for skilled nursing care in a rehabilitation or other skilled nursing facility after discharge from the hospital, the patient must have been admitted to the hospital as an inpatient for at least three days (excluding the day of discharge). If the patient meets that test, Medicare will pay the full cost of such skilled care for the first 20 days and there is only a $157.50 per day coinsurance payment for days 21-100. If the patient is not admitted as an inpatient for a sufficient number of days, the patient will likely pay the full cost themselves. This can be extremely frustrating to a patient who was held in the hospital for observation for 24 hours and then admitted for two days as an inpatient. Although the patient may not ever detect the change in status because there is no change in services, Medicare will not cover the skilled nursing.



Also, inpatients at the hospital are subject to Medicare Part A which has a $1,216 deductible. However, thereafter, Medicare pays the entire cost for the first 60 days. Outpatients are subject to Medicare Part B which has a $147 deductible, but also must pay a co-payment for diagnostic nonlaboratory tests and x-rays. Co-pays for significant amounts of services, tests, and time in the hospital can easily add up to more than the Medicare Part A deductible. Thus, it is critically important to the patient to know his or her status an inpatient or outpatient and whether and when that may change over the course of a hospital stay.



As a result of the fact that it can be difficult to differentiate observational status from inpatient status in many cases, Virginia became the fifth state in the nation to enact legislation designed to notify patients of their status. Under the new law, if a patient receives meals and a hospital bed in an area outside of the emergency department, the hospital must provide written and oral notification within 24 hours of the patient's outpatient or observational status. The notice itself must also include a notice that observation status can affect the patient's Medicare or other insurance coverage of the current hospital stay and coverage for skilled nursing care at a rehabilitation or nursing facility after discharge from the hospital. Finally, the notice must provide the patient with information about whom to contact for more information and to determine if there is any available recourse. Although there may be no way to change a patient's status from observational to inpatient, the knowledge of his or her status can help a family make realistic discharge plans. If the patient does not have the financial resources to pay for skilled nursing out-of-pocket and his or her observational status is known, the family can at least work with the hospital's discharge planners to create a safe discharge plan that may involve some at-home skilled care that may be more affordable for the patient short-term.