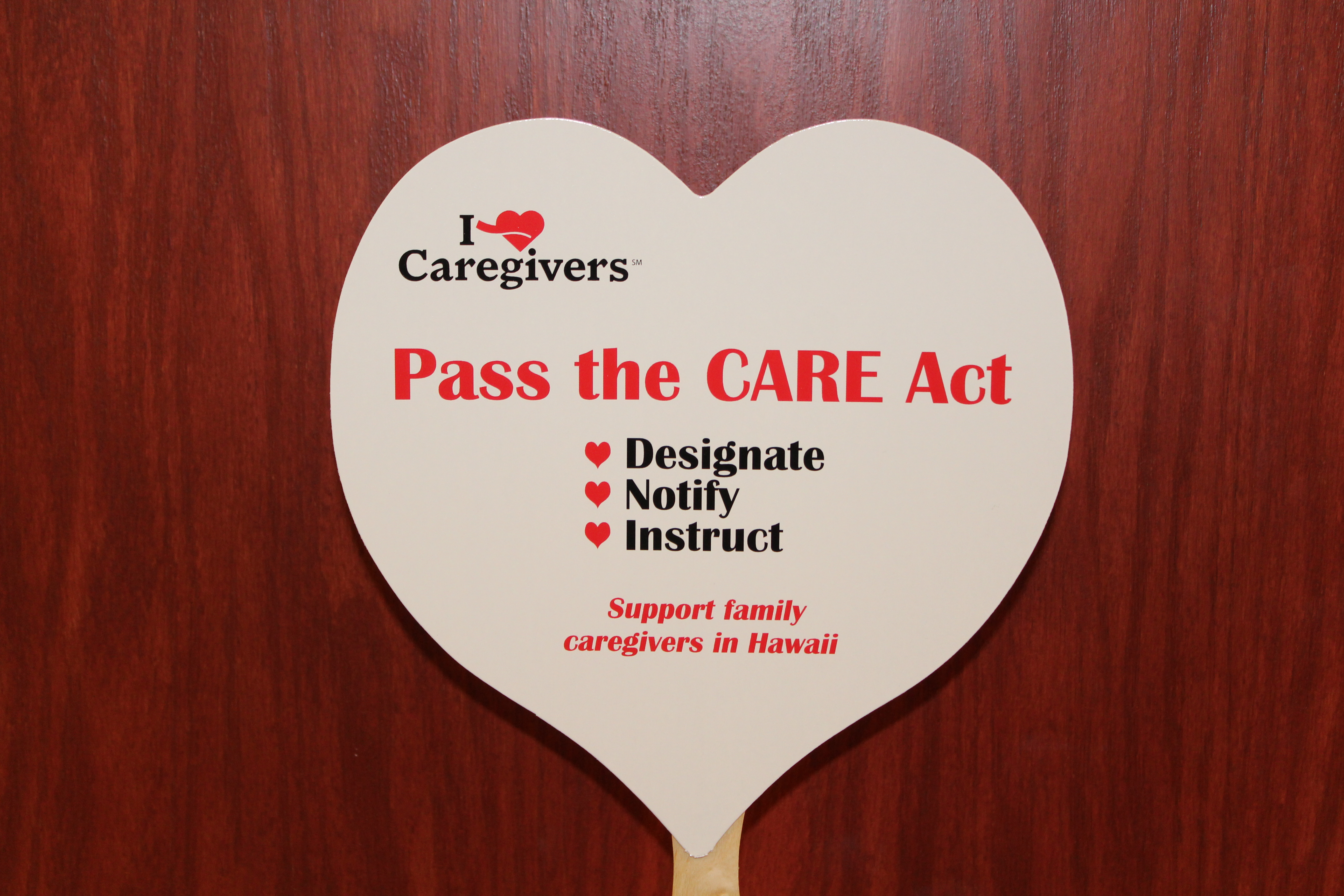 Advocates will gather at the state Capitol on Thursday, October 8 in Room 329 (10 a.m. – noon) as health care representatives appear before the Legislative Family Caregivers Working Group to describe current discharge procedures in Hawaii's hospitals and the extent to which family caregivers are involved.

Advocates believe hospitals need to engage family caregivers more directly in discharge discussions to ensure the safe transition of patients from hospital to home – especially as the types of support caregivers provide loved ones at home grows more complex.

The Healthcare Association of Hawaii has consistently opposed proposed legislation – known as the CARE Act – that would require hospitals to establish policies and processes to give caregivers – prior to discharge – the opportunity to receive instruction in the tasks needed to be performed at home.

Other states have moved forward with similar legislation, while support for family caregivers in Hawaii has been negligible. Since 2014, 18 states have passed the CARE Act – including bills in California and New York that are awaiting governor signature. In 2015 the Hawaii state Legislature established the Working Group ( SCR 107) to study the issue and collect input from stakeholders.

AARP and a coalition of caregiver advocates believe support for unpaid caregivers and their family members is essential. According to a recent AARP Public Policy Institute report, there are 154,000 family caregivers in Hawaii who provided unpaid care valued at $2.1 billion in 2013 alone.