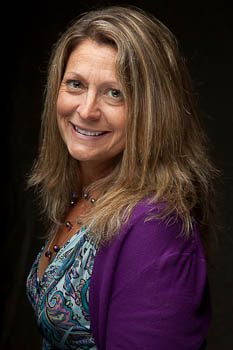 -- The following is a Guest Blog by writer Kim Sirois Pita. It is the first of six articles on the topic of Life Reimagined. A new article in the series will be published every two weeks. --

Do you ever wonder what's next in your life? Regardless of age, we seem to ask ourselves this question at various life stages. Sometimes we take action, and sometimes, well, we embrace status quo because it's just easier.

Figuring out what is next in life takes time and energy. It requires reflection and soul searching. It takes effort to ponder where you have been and where you want to go.

In the book Life Reimagined: Discovering Your New Life Possibilities, the authors Richard J. Leider and Alan M. Webber suggest "be who you are…and start where you are." In the book, the authors explain we have to let go of the old to make room for the new and, ultimately, give ourselves permission to embark on an experiment of one.

An experiment of one — I love how that sounds. In reality, this is what we are…each one of us is our own unique experiment. We try out new things. We connect with new people and experiences. We learn to let go of the things that don't fit in or work for our lives. We become better at taking control of our time because time is what we have left. And once it's gone, it's gone!

I was fortunate to discover the Life Reimagined book and website after meeting with Nora Duncan, State Director at AARP Connecticut. She shared with me the fundamental shift occurring at AARP to celebrate life's real possibilities and help its members achieve theirs – no matter they might be.

I was already well on my way in a journey of reinvention after working for nearly two decades as a stressed-out mother-of-two business owner. I wasn't happy, so I decided to flip my life upside down after my younger sister, Kelly, died tragically from an accidental drug overdose. I realized time was my ultimate asset. I had to make the most of it before it was gone.

I resigned from four boards of directors and committees. I filed for divorce after 16 years of marriage. I sold off my shares and left a successful multi-million dollar marketing agency. And I began to write a memoir, Split Ends: A Tale of 2 Crazy Sisters, the story about my transformation after Kelly's death. She was only 41, but suffered for decades from bipolar disorder, schizophrenia and post-traumatic stress disorder.

Thankfully Life Reimagined has given me the tools and the strength to move on from this tragedy and begin a life of purposeful healing. The book outlines a road map with six guideposts to help you navigate your own journey. These include:

Reflect
Connect
Explore
Choose
Repack
Act


Reflection is hard for many of us. It requires silence, inner peace and patience. Yet to get where you want to be, it is essential to look at yourself from the inside out. Turn off the TV and just sit if you can. Shield yourself from distractions. If it is not possible to reflect at home, find a quiet place in nature.

This summer, while looking out at the water, I spent much time reflecting on life — where I have been and where I'd like to go. The book recommends creating a Possibilities Journal. In it, I have begun to outline all the things I still want to do, see and be in my life. I am including everything and anything in my journal; adding new things as they reveal themselves.

Think about all that is good in your life, and all that you still want to do to feel completely fulfilled. What are your gifts? What fuels your passion? Sharpen your curiosity and begin to explore deeply. Write it down on paper or in the notes feature of your phone. When you write your possibilities down, they become real, tangible and actionable.

This article is the first of a series of six I will be writing about Life Reimagined. I invite you to come along on my journey through the six guideposts. I will share with you what I have learned and tips on how you, too, can embark on this experiment of one.

Meantime, check out the Life Reimagined web site where you will find useful tools and information. Your time is now. You deserve it. Life is too short to waste another moment wondering what's next. It is time to make it happen!

***

Kim Sirois Pita, 46, has been working in the marketing field for more than 20 years and currently runs a marketing consultancy where she helps entrepreneurs develop and execute marketing plans. She lives in Rocky Hill and Old Saybrook with her two children, Jordan and Alex. You can find more of her writings on her blog at peaceofpita.com.