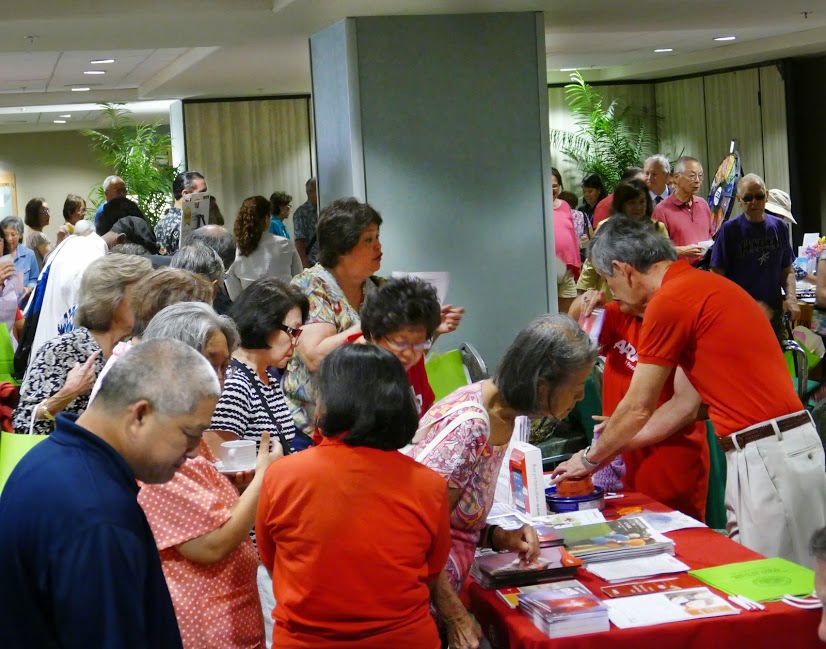 AARP Hawaii and state agencies leading the fight against fraud will offer a free public awareness event at Kauai War Memorial Convention Hall on Wednesday, June 10 (9:30 – 11:30 a.m.) The event is intended to arm Kauai residents against the threat of identity theft, investment fraud, and related scams that rake in billions of dollars across the country each year.

The Scam Jam workshop is co-sponsored by the State Office of the Securities Commissioner, the Better Business Bureau of Hawaii, and the state Department of Attorney General. The event will help adults protect themselves from financial fraud by shining light on the tactics scam artists use to separate people from their money.

"Many residents don't realize how vulnerable they are to having their financial lives overturned by professional scam artists," said AARP Hawaii State President Gerry Silva. "With just a few simple pieces of information like a credit card number and a password, they're able to assume the lives of their victims without us realizing it – until the financial damage is done."

A new statewide survey of Hawaii adults shows that many consumers put themselves at risk of identity theft, investment fraud and other financial scams by ignoring basic prevention measures. The report, Risky Behavior: Assessing the Fraud Risk and Avoidance Among Hawaii Adults 18+, suggests the extent to which island residents leave themselves vulnerable to fraud by ignoring time-tested consumer protection tips that help thwart identity thieves and investment fraudsters.

The survey reveals that an alarming number of Hawaii adults say that they or someone they know has received coercive phone calls or emails from con artists posing as a government, company, or lottery representatives. Findings range from investment behavior to information on low- and high-tech behaviors to discourage identity theft, monitor credit and protect personal information stored online:

Among residents who say they have access to the internet (89 percent), one-third (34 percent) said they have not set up online access to their bank and credit card accounts.
Nearly four in ten (43 percent) say they or someone they know has received a phone call or email that says they won a lottery worth millions of dollars but to claim the winnings, a processing fee must be paid.


The release of the survey coincides with AARP Hawaii's launch of the Fraud Watch Network, an education effort aimed at arming residents against the threat of identity theft, investment fraud and related scams. Join the Fraud Watch Network for resources and tools to protect your family from fraud and identity theft.