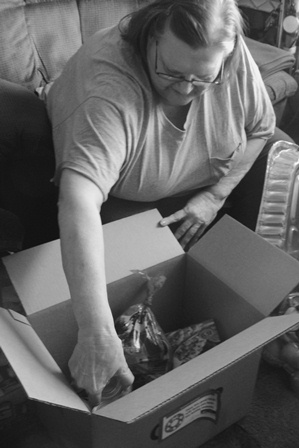 Seniors like Janet and her husband Jim make up 13% of the Alaskans who need a little help with food each month.

The Food Bank of Alaska distributes food boxes to more than 1,600 seniors every month in not only Anchorage, Mat-Su, and Kenai but also in rural locations from Wrangell to Copper Center.

If you are a low-income senior who could benefit from this program or if you know a senior who could benefit, please contact Sandy Mitchell at the Food Bank of Alaska at 907-222-3104 or email her at smitchell@foodbankofalaska.org.