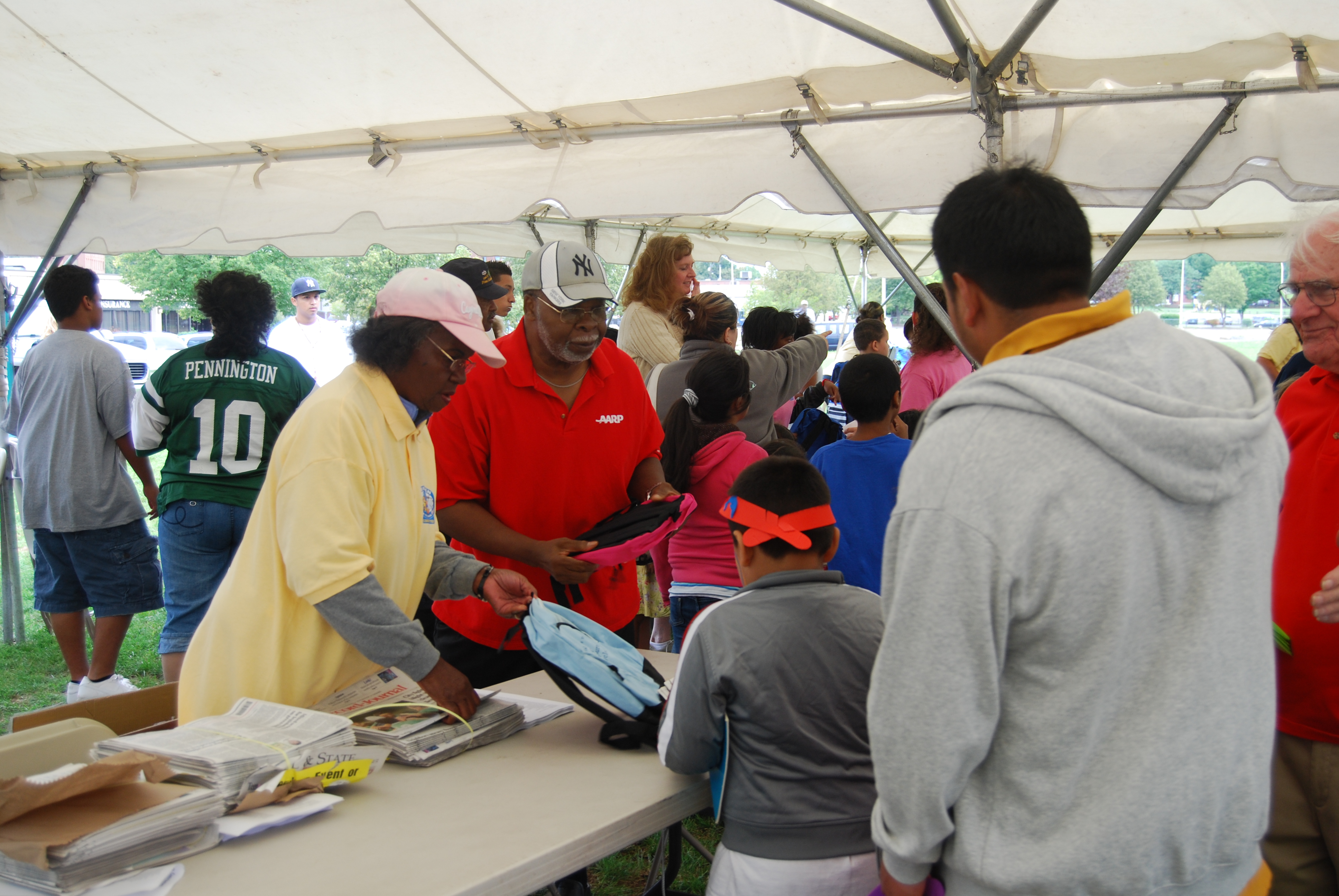 Are you looking for a volunteer opportunity to help make a positive difference in your community? If so, AARP Connecticut offers you an opportunity to have fun, work for positive social change, and use your unique skills and experience.

In Connecticut, more than 800 members are engaged as volunteers with AARP community outreach programs, and more than 100,000 help advance issues and make their voices heard through e-advocacy. No matter whether you have 5 minutes, 5 hours or 5 days—there are many opportunities and ways to get involved.

Already an AARP volunteer? Then consider referring a friend! We've found that the best volunteers are often friends or family of existing volunteers.

Below is a listing of some of the opportunities we have available:

Raise your voice and the voice of others at the State Capitol and in Washington, D.C. Volunteers partner with staff to meet with lawmakers and policy makers to influence important State & Federal Legislative issues impacting health, financial security and consumer protections.
Help fight consumer fraud. Take a look inside the mind of a con artist and help others learn to spot and avoid common scams and fraud. Volunteers are trained to give fraud prevention presentations in local communities and offer tips and tools to help individuals and families protect themselves.
Help empower others to save for their future. Help educate others about the growing retirement crisis in the U.S. and what steps AARP is taking to address it.
Help improve health and wellness. Volunteers provide community members with information on access to quality health care, wellness and prevention services.
Make our communities more livable. Get the conversation started about "what you have" vs. "what you will need" as you travel on the road to livability. Volunteers learn how to facilitate conversations in communities to promote livability by assessing their HOME, CAR and COMMUNITY.
Help others "reimagine" their lives. Reimagining your life can mean new passions to pursue, work that's rewarding, great people to connect with and a healthier and more fulfilling lifestyle. AARP Life Reimagined® offers a personalized, authentic and thought-provoking approach to help people navigate life's transitions, discover their passion and purpose and chart a path to the next phase of their life. Volunteers are trained to offer 90-minute Life Reimagined Checkups in local communities.
Living Longer/Living Smarter-Geared toward the Boomer-aged woman, but open to all ages and genders, this program offers a look at how to prepare for your future as you age. Four topic sessions are offered: Your Health, Your Wishes, Your Finances, Your Home & Community.
Facilitate educational workshops. Present useful information to the AARP population on a variety of issues, choosing from: Financial Resiliency, Caregiving, Fraud Prevention, Employment, Health & Livability among others.
Help AARP tell our story! Support AARP in our advocacy and community education goals using traditional and social media channels such as Facebook and Twitter.
Provide administrative office support. Assist AARP in preparing materials in our CT headquarters to support a variety of year-round statewide events; can include computer assistance regarding volunteer activities.
Participate in an annual Day of Service. AARP's annual day to honor the victims and survivors of 9/11 by volunteering in an AARP-selected location in your community, on 9/11.
Make Connecticut roads safer– AARP Smart Driver Course instructors and coordinators provide strategies to help keep people safe on the road.
Help low- and middle-income residents manage tax time stress. AARP Foundation Tax-Aide is the nation's largest free volunteer-led tax-counseling preparation service that serves low-to-middle-income taxpayers of all ages (primarily age 60+). Volunteers are IRS-trained to prepare basic returns and answer questions.
Don't have a lot of time? You can still make a big difference. As an AARP e-advocate, you can contact your state and federal representatives about key legislative issues by phone or email.

Learn more

To learn more about any of these volunteer opportunities, please contact Elaine Werner via email at ctaarp@aarp.org, or call toll-free, 1-866-295-7279.