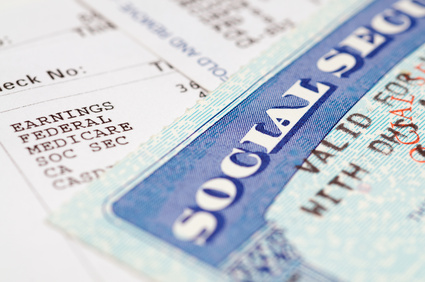 Still getting paper Social Security or other federal benefit checks mailed to you? On March 1, 2013, the U.S. Treasury Department will implement new rules requiring electronic deposit of federal benefits, including Social Security and Veterans benefits. So what does this mean for the millions of Americans who currently receive their benefits via paper check by mail?



Unless you were born prior to May 1, 1921, or apply for and receive a waiver based on mental impairment or remote geographic location, you will be subject to the new rules (Social Security recipients who applied for benefits after May 1, 2011, were already subject to these new rules). However, the good news is, the Treasury Department will continue to send paper checks to individuals who do not switch from paper to electronic payment by the March 1st deadline. These individuals will receive additional letters from the U.S. government , but their paper Social Security checks will continue to be sent to them.



Millions of Americans rely on Social Security as their primary source of income, and AARP has consistently advocated that individuals be able to receive the benefits they have earned over a lifetime of hard work in whatever method works best for them – paper check or electronic payment.



While initiatives such as Treasury's electronic payment rules can increase Social Security's efficiency, reduce fraud and abuse, and save money, which are important contributions to the program, AARP advocated the need to balance those goals with protecting millions of older Americans who stand to see significant changes or may face new challenges.



AARP believes retirees and other Social Security beneficiaries need to know that they can trust that their hard-earned benefits will be safely delivered without risking any loss of benefits or high fees.



If you haven't switched to electronic payment yet, you can do so:

at your bank or credit union (for direct deposit only);
at your local federal benefit agency office;
by calling the U.S. Treasury Electronic Payment Solution Center at (800) 333-1795 Monday – Friday 8 a.m. to 8 p.m. EST;
online any time at www.GoDirect.org.
Related articles:

Social Security Changes in 2013

Protect Social Security During the Budget Debates

Photo courtesy of SalFalko