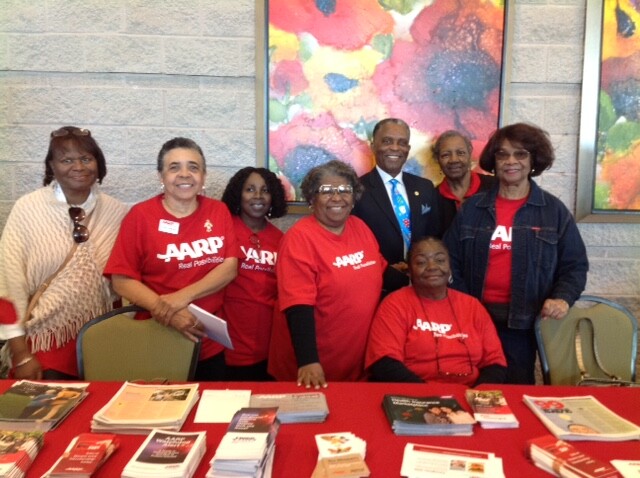 May 18, 2017, 9am -2pm:
Middle Georgia Regional Commission will hold its annual Senior Expo at the Georgia National Fairgrounds, 401,Golden Isles Parkway, Perry, Georgia. Attendance is usually between 800-1100 seniors from the 11-county Middle Georgia area. AARP volunteers are asked to set up an exhibit table, distribute literature, recruit volunteers, and provide giveaways. We need volunteers to assist with handouts, exhibit table/explanations of programs, photos and set up/break down of exhibit table.
May 25, 2017, 1:30pm – 3pm:
The AARP Volunteer Meeting will be held at the Family Investment Center, 905 E. Main Street, Macon. All volunteers are invited to attend this meeting. The agenda will include an update on local and statewide AARP initiatives and a speaker from a local service/government agency. Refreshments will be served.
The opportunities listed above are available to AARP Georgia Volunteers. To become a volunteer or to register for volunteering, please contact:
David Pilgrem
Associate State Director-Community Outreach
Phone: 706-255-4876
Email: dpilgrem@aarp.org