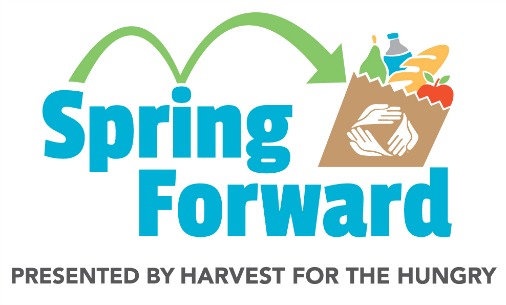 Can you help hungry Marylanders "spring forward?" It's easy to help, during our 2016 Spring Forward Harvest for the Hungry food drive, taking place at Safeway stores across the region between February 27 - March 5! Shoppers across the DC, Maryland, and northern Virginia region can purchase a $10 pre-stuffed bag of food (or any loose donations are accepted) at all Safeway stores in the region. Additionally, to help encourage these donations, AARP volunteers and Girl Scouts will be placed at tables in select Safeway stores in Maryland.

More than 773,000 Marylanders are unsure of where their next meal is coming from and, especially after the holidays, help is needed more than ever. Last year's Spring Forward Harvest for the Hungry food drive collected more than 140,000 pounds of food for hungry Marylanders – equaling more than 109,000 meals! This year's campaign runs from February 27 – March 5.

AARP has teamed up locally with the Girl Scouts of Central Maryland, Safeway, WBAL-TV 11 and the U.S. Postal Service, as well as the Maryland and Capital Area Food Banks, to once again host the Spring Forward Food Drive. This year, AARP volunteers will be present in stores around Maryland's Prince George's and Montgomery counties, as well as single stores in Phoenix and Frederick, Maryland. They will encourage shoppers to purchase pre-stuffed bags of food. Food purchased in the DC and northern Virginia stores will benefit the Capital Area Food Bank, and other areas will benefit the Maryland Food bank.

Find a Safeway near you to make a donation!

All USPS locations will also accept food drop-offs during the campaign period.

Those living near Maryland's eastern shore, who may not be close to a Safeway store, can also help the campaign in a unique way! Individuals near Salisbury, MD are invited to help "Stuff a Bus" on Sunday, March 5, at the Salisbury Giant (751 S. Salisbury Blvd, Salisbury, MD 21801) from 8:30 a.m. to 6:30 p.m. Other individuals who wish to participate on the eastern shore can donate nonperishable food items at select Pizza Hut locations on the Eastern Shore (those who are interested can contact their local Pizza Hut and inquire about whether they are accepting food during the campaign's time period).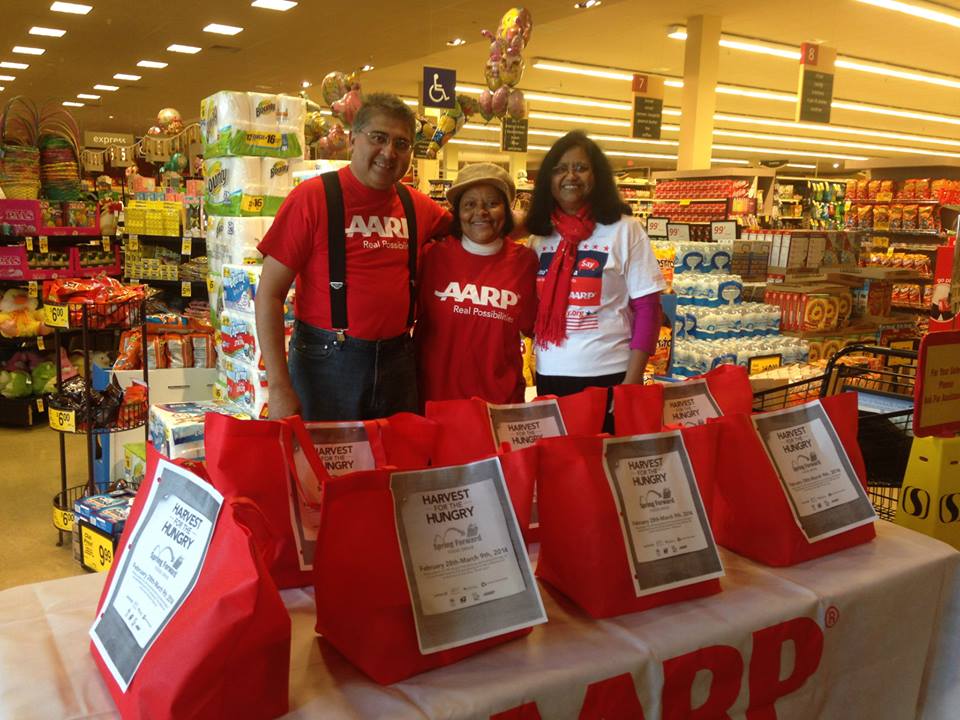 Keep up with our progress on this year's campaign by liking AARP Maryland on Facebook and following @AARPMD on Twitter! You can also follow and contribute to the conversation on Twitter using the official hashtag #SpringHarvest16.