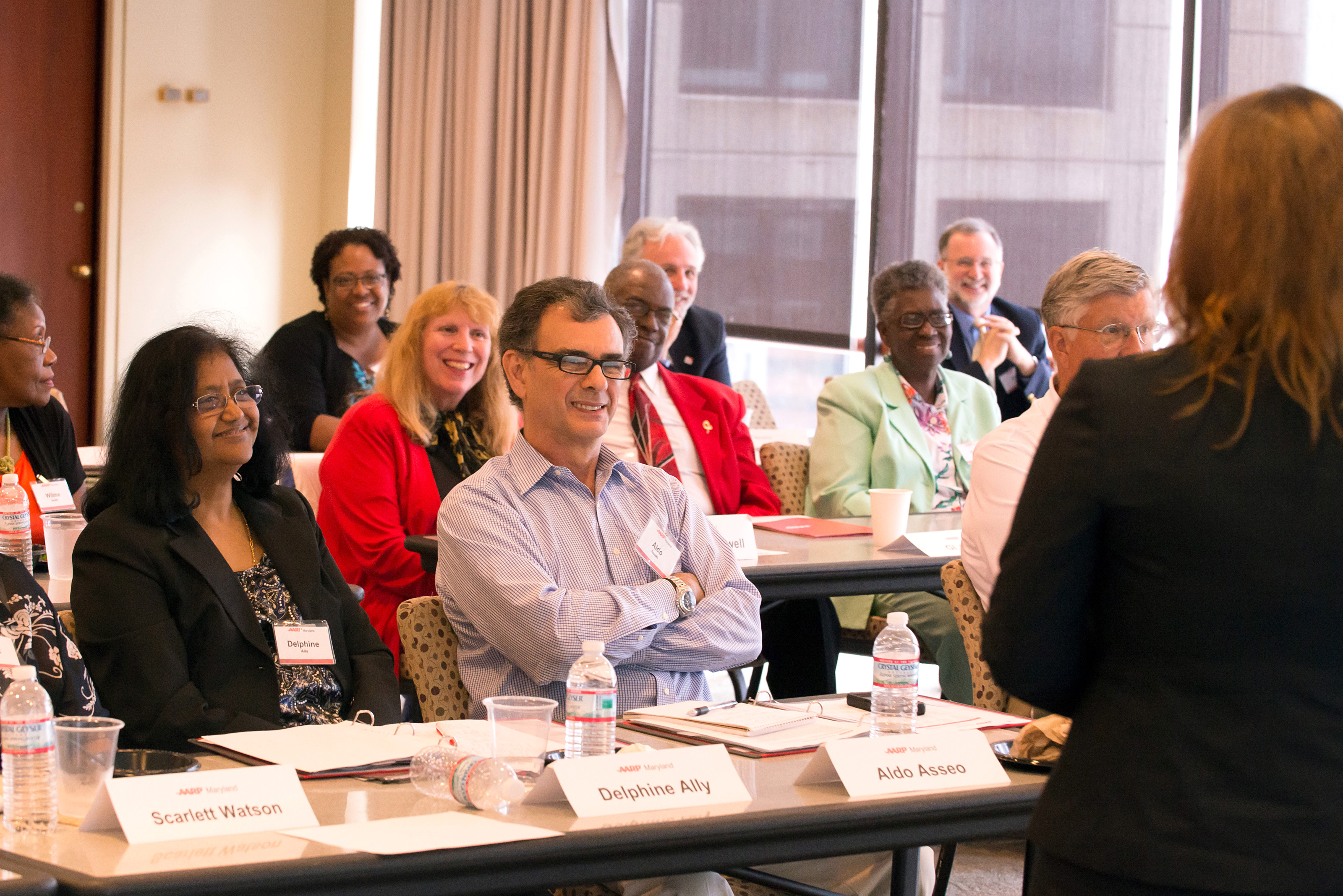 Last updated 5/17/16!


If you had the chance to help a neighbor, solve a community problem or advocate for a cause you care about, would you do it?

Our members tell us that they want to make a difference, and AARP MD will showcase opportunities here for you to get connected to opportunity that make your feel great — either through AARP MD or through a community partner!

Please take a look at the volunteer opportunities in Maryland below, which are updated regularly. We hope to hear from you!

Don't see an opportunity in your area? Or, are you interested in helping AARP Maryland in other ways? Provide your information and we will contact you!



Baltimore County

:
LZ Maryland Vietnam Veterans Event, June 18-19, Timonium Fairgrounds:
LZ Maryland is a weekend event that will honor Vietnam veterans as they gather together with family, friends, and a grateful public. "LZ" is for "landing zone," a place of safety. It's fitting that we salute Maryland's Vietnam-era veterans here where their roots are planted. Those in conflict knew that an LZ was a safe, clear, and ready place for helicopters to land without harm. Hosted by Maryland Public Television, AARP Maryland needs volunteers to commit to two-hour blocks of time (if you would like to do more we could accommodate your request) and staff our table to talk to veterans, their families and guest about AARP and give out small gifts with information on AARP. If interested, email John Henkel at jhenkel@aarp.org.
Event website



Statewide Opportunities:
| Event | Volunteer Needs | How to Get Involved! |
| --- | --- | --- |
| Volunteer With AARP Driver Safety | Volunteers instruct, administer and promote the AARP Smart Driver Course, CarFit events and We Need to Talk seminars. AARP Driver Safety volunteers contribute to the safety and well-being of their neighbors and community. | For more information, visit the AARP Driver Safety site. |
| Create the Good | Create The Good connects you with volunteer opportunities to share your life experiences, skills and passions in your community. | For more, visit the Create The Good site. |
| AARP Experience Corps: Ongoing Opportunities! | Experience Corps' volunteer members are seniors over 50 years old that engage students in an evidence-based, one-on-one and small group model to improve reading scores and attendance. | For more information or to volunteer, contact Baltimore Director Bill Romani at (443) 278-9400. |
| AARP Experience Corps in Prince George's County! | Volunteers are needed to work with students K through 3rd grade at Langley Park- McCormick Elementary School. | For more information or to volunteer, contact Elizabeth Heaps at EHeaps@aarp.org or (202) 434-6498. |
| | | |
| | | |
| | | |