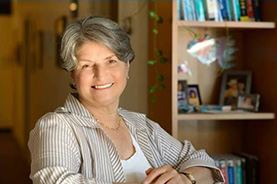 AARP Maine will host a kickoff event on June 16 for ITN America, as its founder and president, Katherine Freund, embarks on a 60-day national Storybook Tour to publicize how access to mobility changes lives.

Independent transportation networks (ITNs) serve people who no longer drive or choose not to drive by offering affordable door-to-door rides from volunteers driving their own vehicles. In Portland, more than 350 volunteers have given nearly 300,000 rides to older or visually impaired residents since 1995.

Members pay an annual fee plus per-ride charges and can donate vehicles for ride credits. Volunteer drivers receive mileage reimbursement and earn credits to use later or donate to someone else.

Any community can start an ITN. To learn how, email info@itnamerica.org or call 207-591-9001. To learn more about the tour or share your mobility story, go to storybooktour.org.