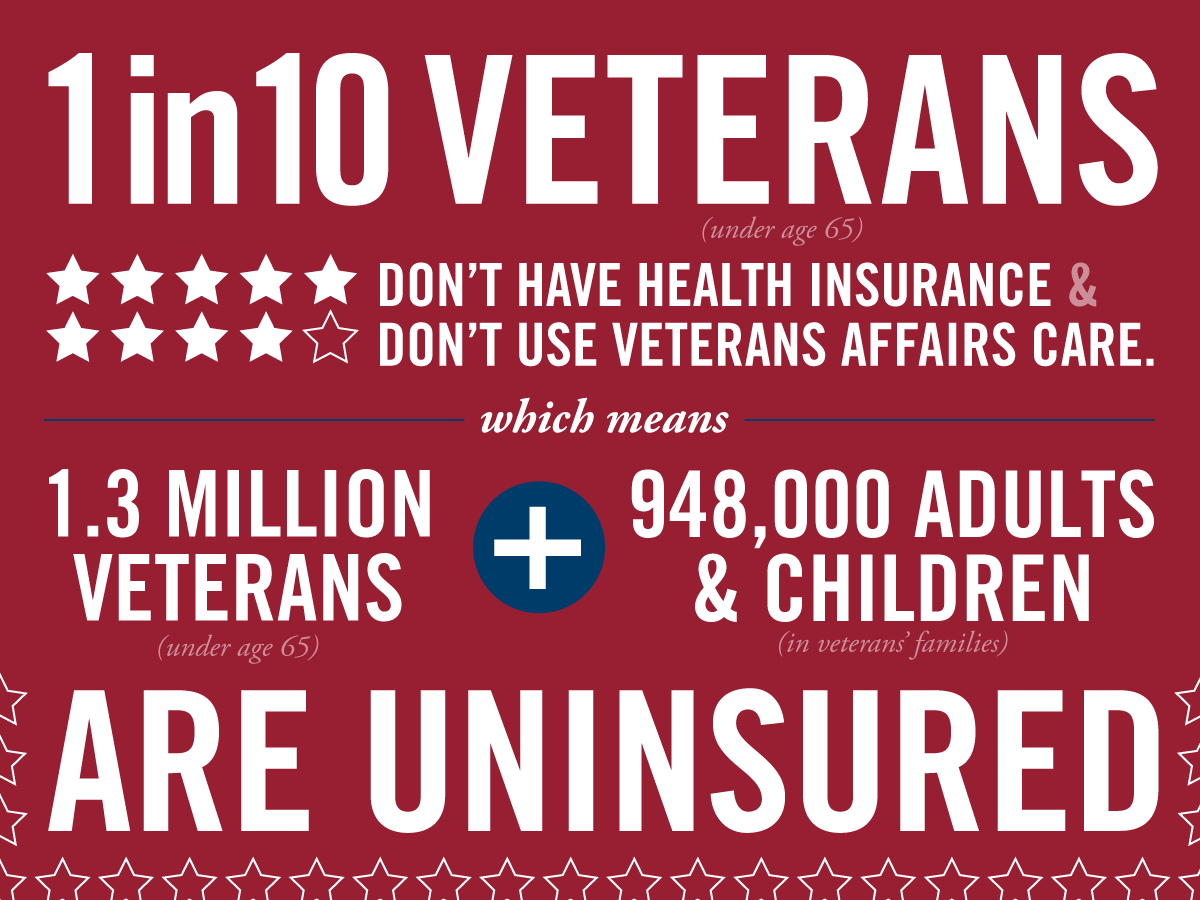 As we take time to honor and remember Veterans this Memorial Day, let's not forget that so many of them are still fighting a daily battle to find quality, affordable health care.

During the week of Memorial Day, Wisconsin's Joint Finance Committee has the opportunity to help these Veterans in a way that goes much further than a one-day observance. Accepting federal Medicaid expansion dollars in the state's next biennial budget will extend health care to more than 176,000 low-income Wisconsinites, including thousands of uninsured Veterans and their families.

A recent report by the Urban Institute and Robert Wood Johnson Foundation shows that these veterans would receive health coverage if Medicaid is expanded under the Affordable Care Act. Wisconsin JFC members are debating the merits of Medicaid expansion, with a decision expected by the end of May.

The report, titled " Uninsured Veterans and Family Members: Who Are They and Where Do They Live," says there are 1.3 million veterans under age 65 uninsured in the United States, and about 40 percent of those could qualify for health coverage through Medicaid expansion.

Many assume that all veterans receive Department of Veterans Affairs (VA) health care coverage, but that's not the case. VA care is out of reach for low-income veterans who do not live near VA facilities or who are not eligible for care for a variety of reasons.

Medicaid expansion under the ACA allows states to extend coverage to individuals with incomes up to 138 percent of the federal poverty level – about $15,000 for an individual and $32,000 for a family of four. In our state, nearly 1,700 veterans and spouses are at or below 138 percent of the federal poverty level, and would be eligible for Medicaid coverage if Wisconsin chooses expansion.

The federal government will pay 100 percent of the cost of Medicaid expansion in Wisconsin for the first three years and that figure gradually moves to 90 percent thereafter, pumping significant money into the state's economy.

It will also generate significant cost savings, providing access to preventive care that veterans and their families need while reducing the need for expensive emergency room care and related overcrowding.

The simple truth is, we're not doing enough for our veterans, and we can help fix that by supporting Medicaid expansion in Wisconsin.

If you agree, please call your local state legislators at 1-800-844-2847 and tell them to ask Joint Finance to accept federal funds and include Medicaid expansion in Wisconsin's state budget.

After you've made the call, stay involved with this important issue by visiting our Facebook page and following us on Twitter.