By Rick Haglund

Military service veterans are entitled to an array of benefits that many of Michigan's more than 660,000 veterans might not know exist.

That's why AARP Michigan and the Michigan Veterans Affairs Agency are teaming up to publicize the assistance available to veterans and their families.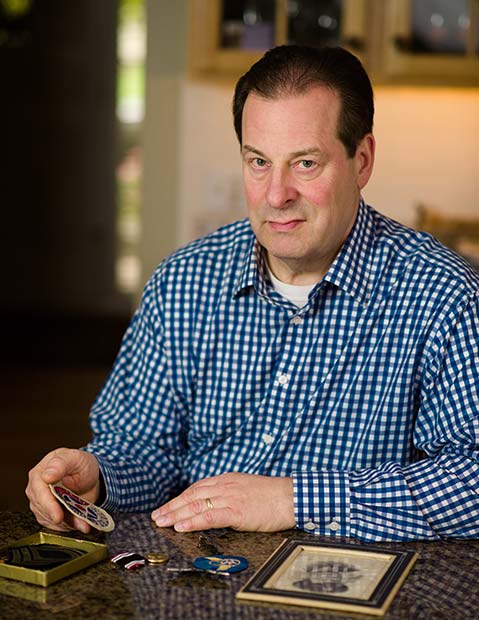 "All these benefits could really help our members," said Melissa Seifert, AARP Michigan associate state director for government affairs. "Hopefully we can be one of those doors to get information."

Among benefits for which older veterans and their families could be eligible are survivor pensions, nursing home care and emergency financial aid.

In 2011, Michigan ranked last among the states in the utilization of veterans benefits, prompting Gov. Rick Snyder (R) to create the Michigan Veterans Affairs Agency (MVAA) to help veterans obtain the benefits they earned during their military service.

The agency is housed in the state Department of Military and Veterans Affairs.
AARP Michigan plans to host a "tele-town hall" meeting with the agency on Nov. 12 at 2 p.m. to explain benefits available to veterans and their families.

AARP will call members on their landline telephones on the day of the event and invite them to participate. A recording of the event also will be posted to AARP Michigan's website, aarp.org/mi.

Other educational and outreach programs for veterans are being planned, Seifert said.

The initial focus will be on reaching veterans in the Detroit and Grand Rapids areas.

Michigan has the 10th-largest population of veterans nationwide. Veterans make up 8.8 percent of the state's adult population; 70 percent of them are 55 and older, according to a 2013 study by the Michigan Bureau of Labor Market Information and Strategic Initiatives.

Two-thirds of Michigan's veterans served in the years spanning World War II through the Vietnam War, said Nicholas Cook, MVAA targeted outreach and performance director.

Cook said there are various reasons Michigan ranks so low in the utilization of veterans benefits. One is that the state didn't do much to make veterans aware of benefits until the MVAA was created.

"Michigan wasn't seen as a friendly state for veterans," Cook said. "Nobody was focusing on employment or care for veterans."


Cutbacks left many in need
Until recent years, many Michigan veterans didn't seek government benefits because they were receiving good job and retiree benefits from their employers, primarily in the auto industry.

But cutbacks in auto manufacturing, which hurt Michigan's economy, also left many veterans in need.

"We were a General Motors, Ford and Chrysler state. Jobs were plentiful," Cook said. "Veterans had good jobs with good benefits and they never looked back. That's not the case today."

Applying for and getting approved for benefits from the U.S. Department of Veterans Affairs (VA) can be a challenge. AARP Michigan and the MVAA aim to help veterans navigate the bureaucratic maze.

Bill Wolters, of Ann Arbor, said he had been unsuccessful in obtaining assisted living benefits for his father, George, a 93-year-old World War II veteran who was a prisoner of war, until he sought help from the MVAA.

"We're very well-educated people, but this is not for the faint of heart," the younger Wolters said about dealing with thefederal agency.

George Wolters suffered a stroke in 2006 and required long-term care in an assisted living facility. A benefits counselor at the MVAA helped Bill Wolters obtain VA financial assistance to cover some of the cost of his father's care.

"I wish I would have known about the agency earlier," Bill Wolters said. "I had no idea my dad was eligible for these benefits."

Go to michiganveterans.com or call 800-MICH-VET (642-4838) for additional information about veterans benefits.The Veterans Crisis Hotline is 800-273-8255.
Rick Haglund is a writer living in Birmingham, Mich.