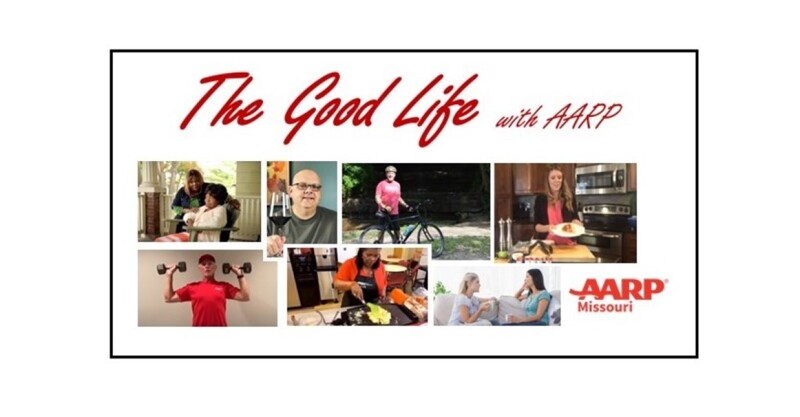 AARP Missouri is pleased to provide you with resources, experiences and tools to help you live your best life…The Good Life.

Online opportunities that cover a wide-range of topics and interest areas will be available. Whether cooking is your latest thing or getting back in shape is your goal during this time, we will have a variety of experiences to offer you.

Check out all of your options below to help you live The Good Life with AARP.


Moving It! – Live workout programming designed for people 50+ & we will get you moving!

Tips 4 You – Small bites of information on specific topics to help you navigate the ever-changing areas of Caregiving – Fraud – Tech
Wine Time with AARP – Dave (our Wine Guy) will guide us on how to select wines, health benefits, careers and more.
Film Festivals – Complimentary screenings at select virtual film festivals. Register now for streaming codes.

And more to come!! We will be adding new opportunities throughout the rest of the year. Have an idea? Send it to us at AARPMO@aarp.org

How do I learn more?

Check out the individual pages for each of our offerings as part of The Good Life with AARP series.
Each page will have all of the details and appropriate links to get you where you want to be.
Register your email address with aarp.org to ensure that you receive information on all of the current and upcoming offerings.
Follow us on Facebook
Subscribe to our YouTube channel
Live your best life...The Good Life!