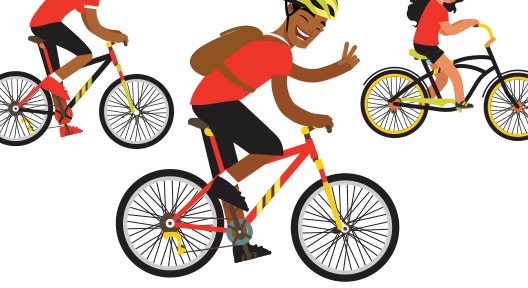 AARP has teamed up with the Bicycle Alliance of Minnesota (BikeMN) to sponsor the 21st annual Saint Paul Classic on Sunday, Sept. 13. The event is billed not as a race, but rather "a rolling festival of fun for the entire family."

The tour includes 15-, 30- and 45-mile routes through some of the most handsome parks in St. Paul. Riders can pause at rest stops to enjoy beautiful views, live music, coffee, pastries and fruit—including watermelon at the finish.

In 2014, more than 6,000 riders ranging from 3 months to 90 years old enjoyed cruising along on a gorgeous fall day. AARP and BikeMN also host other group rides, bike maintenance clinics and safety checks across the metro area.

AARP members can get a $5 discount on registration fees for the St. Paul Classic. To register, go to aarp.org/twincities.