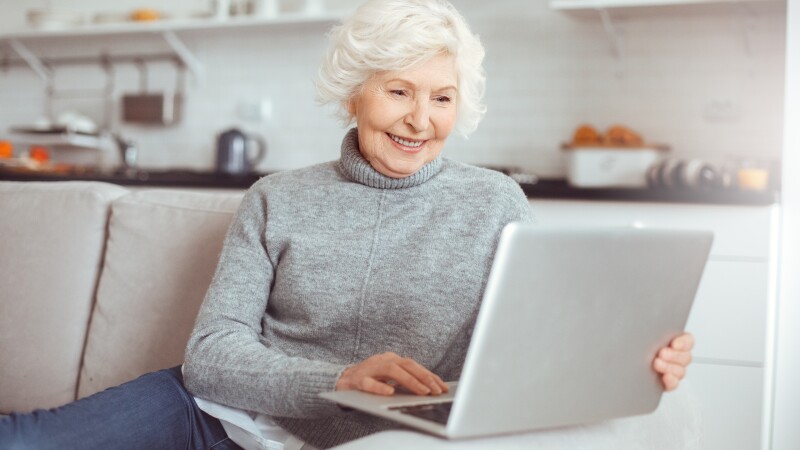 While you're at home distancing yourself from others and staying safe, AARP wants you to know that you may be isolated, but you're not alone.

Sometimes just hearing a friendly voice on the other end of the line can help in challenging times. We have trained volunteers standing by to provide a friendly call to say hello. Submit a Request to have a Volunteer call you Monday to Friday 7AM to 3PM MDT -- or call us directly at 1-888-281-0145 and leave us your information and we will call you back.

Chat with others about their experiences and and engage in online activities together through "The Mighty" online community discussion -- join the conversation about Coronavirus.

Across the country, people are joining new online Community Connections groups to stay in touch, share ideas, and help others affected by the Coronavirus. Whether you want to start a group, find a group, or get assistance yourself, our directory can help you connect with folks right here in Big Sky Country.

For your protection, we've suspended community events, but they'll return as soon as it is safe. In the meantime, AARP is here to help keep you informed and stay connected.

Download our AARP Montana Tip Sheet on how to stay safe and stay connected

Keep an eye on this page for up-to-date, trusted information. Participate in one of our weekly tele-townhalls about the coronavirus; learn about ways to avoid scams and keep yourself safe. Or stay connected through a Community Connections Group.

Also, know that we're working with lawmakers in Washington D.C. to ensure that you are protected during this unprecedented time.

Together we'll make it through this stronger. AARP Montana looks forward to continuing to serve you.

Below please find links to resources and information concerning the coronavirus situation in Montana:

MONTANA HEALTH INFORMATION:

Governor Steve Bullock announced a set of directives and guidance to slow the spread of COVID-19 and protect vulnerable Montanans, including closing of public K-12 schools, social distancing measures, and limiting visitation at nursing home facilities.
MONTANA FOOD ASSISTANCE RESOURCES:

INFORMATION TO HELP YOU STAY SAFE FROM CORONAVIRUS SCAMS:

RESOURCES FOR VETERANS:

GROCERY STORES OFFERING SPECIAL SHOPPING OPTIONS:

HEALTH ASSISTANCE AND CAREGIVING INFORMATION & RESOURCES:

INFORMATION & RESOURCES FOR THOSE WITH LOVED ONES IN NURSING HOMES:

RESOURCES TO STAY CONNECTED:

MONTANA UNEMPLOYMENT INFORMATION:

RESOURCES FOR MONTANA'S BUSINESSES:

LOCAL CITY & COUNTY RESOURCES:

COVID-19 DATA ANALYSIS AND MAPPING SITES: