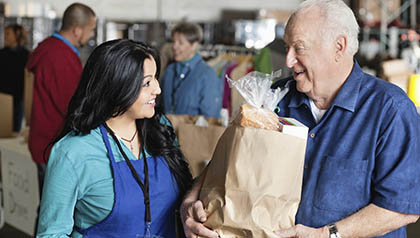 In the state ranked seventh in the nation for hunger among adults age 50-plus, AARP is hosting a hunger summit in Rocky Mount Oct. 25. The free event will bring together service providers, consumer advocates and the public to address the issue in 15 rural counties in the northeastern part of the state—an area served by the Food Bank of Central and Eastern North Carolina and the Food Bank of the Albemarle.

The day-long event is at the Opportunities Industrialization Center, Community Health Education Center, 1060 Pinehurst Dr. Participants will brainstorm how to promote food assistance programs, help people save money on groceries and find local solutions to alleviate hunger.

To register, call 866-389-5650 toll-free. To apply for antihunger programs, visit www.aarp.org/quicklink.