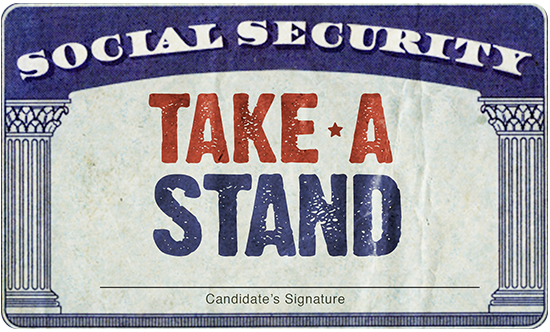 The campaign season is in full swing. Do you know each candidate's plans for Social Security?

The AARP state office is asking North Carolinians to put that question to every presidential or congressional candidate who asks for their vote. AARP volunteers have been showing up at rallies and debates across the state to inform voters about Social Security proposals and to urge contenders to "take a stand" on the critical retirement program.

Almost 1.9 million North Carolinians receive Social Security, which provides benefits not only to retirees, but also to families when a worker dies or becomes disabled. Without Social Security, more than half of North Carolina's 65-plus population would be living below the poverty line.

Go to 2016take astand.org to learn what the candidates are saying. Compare ways to update the program at aarp.org/12proposals. Stay informed by signing up for AARP action alerts at action.aarp.org.